How can customer support be used to boost e-commerce sales?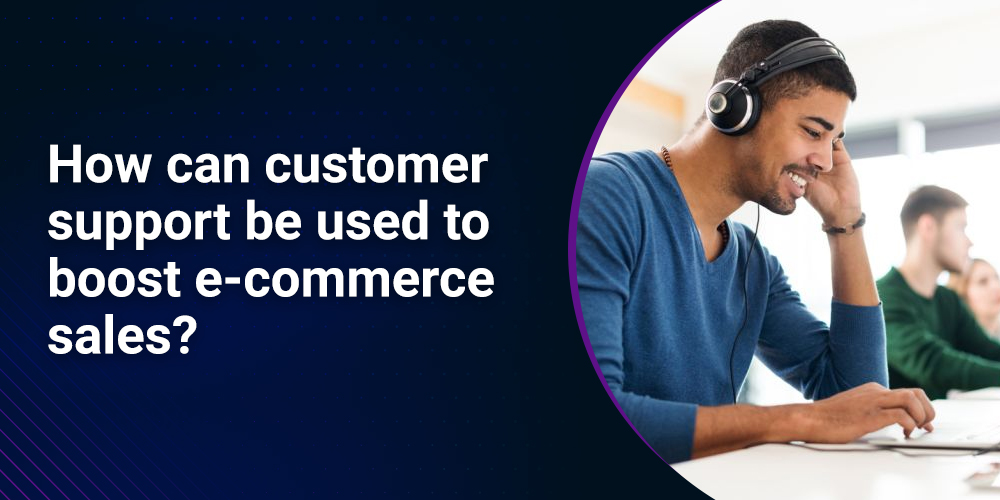 When we discuss growing sales, we frequently consider improving our marketing strategies and sales pitches. There is no mention of customer support there. It is only seen as a department tasked with resolving customer complaints.
The important thing to remember is that your marketing and customer support teams are working hard to create a positive brand experience. A pleasant brand experience has a significant impact on your sales.
When customers contact your customer support teams to resolve difficulties, the speed, precision, and professionalism displayed by your customer support team members may make or break your brand image.
Also, not every customer contacts your customer service team to resolve an issue; they may contact them to obtain extra product information, to see if they can negotiate prices, or to get some discounts or offers.
According to studies, approximately 50% of people look for real-time support from businesses while browsing a website. Using your support teams to assist them during the purchasing process is a brilliant method to improve the experience, develop strong relationships, and convert them faster.
In this blog, we will look at little-known tactics for increasing conversion rates and e-commerce sales in your customer support.
What is good customer support?
When customers have problems with their orders, product fit, or delivery, if they can get a speedier and more satisfying resolution, this is referred to as good customer service and support.
But how do businesses deliver it?
1. Accessibility – When your customers want to contact you, the first thing you should do is make it easy for them to do so. You can display your customer service team's phone number and email addresses on your website, in bills, and in business directories.
2. Resolution – When customers contact you and express their issues, it is critical that you respond quickly. Long queues are a deal breaker.
3. Satisfaction – While speed is vital in customer service, you should also deliver a satisfactory resolution.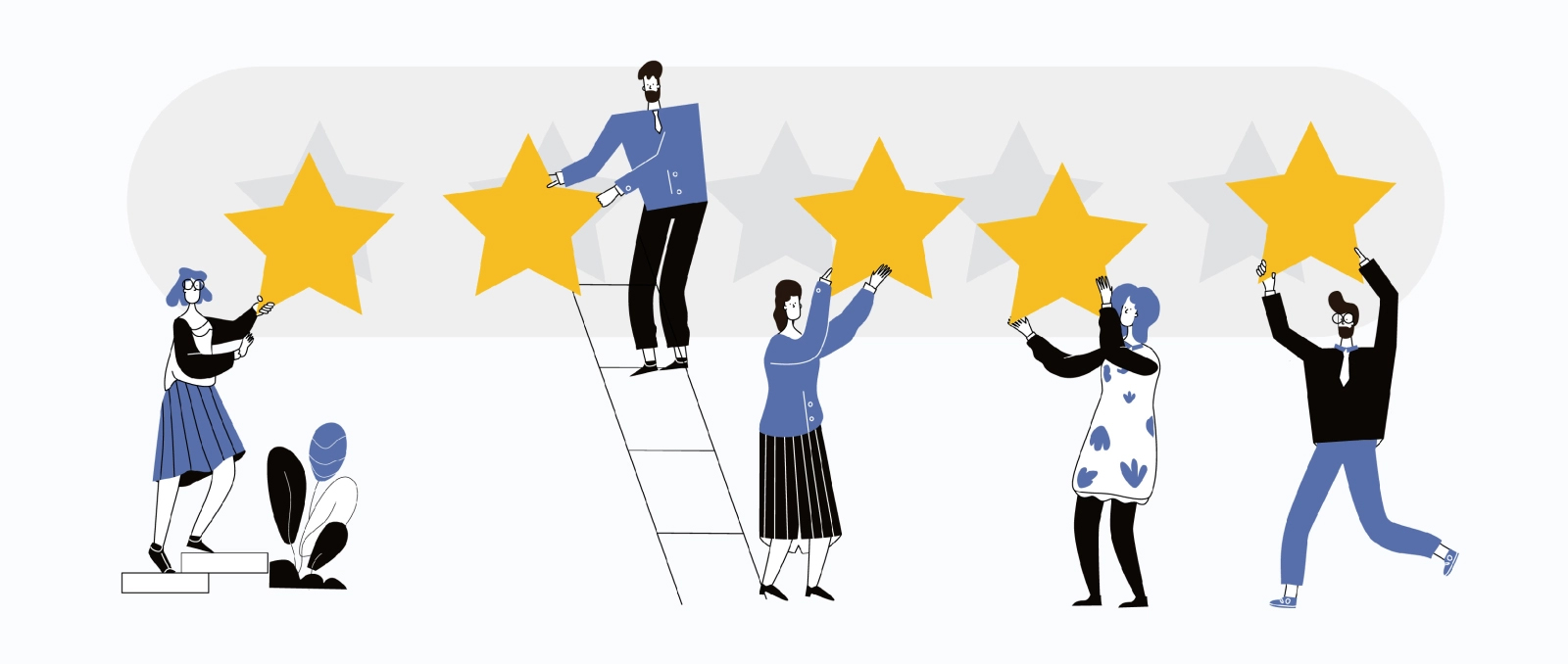 As a result, only these three strategies will result in increased customer satisfaction and the highest ratings.
However, today's customers have high expectations of businesses, they are continually evolving, and your competitors are going above and beyond to retain them.
It is tough for businesses to answer every customer's question and fix issues on time when using human agents.
As a result, in order to deliver faster, more enjoyable, and more convenient customer service, a combination of technology and human support should be used.
The actual catch is that if you leave technology to handle routine customer questions and concerns, you can employ your support team to have more meaningful conversations with customers, which can lead to additional purchases, higher conversion rates, and customer retention.
How do customer support can help increase sales
Customer support can generate sales for your businesses. However, there are multiple ways to do it.
1. KEEP EXISTING CUSTOMERS HAPPY
One of the most widely used ways for increasing sales is to keep existing customers happy. The reason is that 77% of happy customers would willingly give a positive recommendation about your company if they've enjoyed the service. Hence, if you offer great support, your existing customers are going to be happy and they would continue to do business with you. They will spread the favorable word about your company to their friends, family, and peer group. They will write positive reviews and share good ratings. 17% of US online users always check online reviews before buying a product. As a result of positive reviews from existing customers, prospective buyers will have a favorable opinion of your brand and make a purchase.
So, what should you do to keep existing customers happy?
2. WORK MORE ON CUSTOMER RETENTION
As much as businesses want to make their customers happy, they should also focus on keeping them for a long time and convert them into brand loyalists. It is well known that selling products to existing customers has a conversion probability of 60 to 70% than to new customers, which has a conversion rate of only 5 to 20%. Customer referral incentive programs and loyalty programs are effective methods for customer retention. The most crucial thing you remember about existing customers is that spending grows in direct proportion to trust.
3. ENGAGE PROSPECTIVE CUSTOMERS
Engaging prospective customers is often seen as a duty of the marketing and sales teams. However, you can use customer support tools to do it as well. Nearly 50% of e-commerce site visitors look for real-time assistance while shopping. They may seek more information on the product, discounts, offers, delivery and shipping, pricing negotiation, etc. If they were in a physical store, they can easily approach a salesperson and get the answers they were looking for. Since online shopping doesn't offer such convenience, you can use customer support tools like chatbots and live chat to help customers in shopping. Chatbots and live chats are commonly regarded as awesome support tools and they can offer 24/7 shopping assistance if you build them in the right way.
If you want see 10-15% jump in e-commerce sales using chatbots, contact our chatbot experts now.
4. CONNECT HIGH-INTENT CUSTOMERS WITH THE SUPPORT TEAM
A high-intent customer is someone who has thoroughly researched your products and is about to make a purchase. For example, they may have visited your product page, pricing page, watched a demo video, read ratings and reviews, and so on, and added items to the cart but did not complete the transaction. An abandoned cart customer can be categorized as a high-intent customer. With 70% of customers abandoning the cart items, losing them is a very frustrating experience for the brands. To win them back, you should do more than just send an abandoned cart email or SMS; you should work on connecting them in real-time with your support team staff in order to persuade and convert. RoundView customer support tool combines chatbot and live chat to connect high-intent customers with product experts in real time to increase the probability of converting them into paying customers.
5. RECOMMENDATIONS
Another technique to increase your e-commerce sales through customer support is to recommend similar or frequently purchased together items to your customers after the sale. Based on your customer's previous purchases, you may promote similar products to them while highlighting the benefits and incentives. You can either use your customer support team to do it (for example, after providing a satisfactory resolution to a query, they can share the offers available to similarly purchased items and persuade them to purchase) or leave it to customer support tools such as e-commerce chatbots and e-commerce helpdesks (For example, you can use chatbots or helpdesk to recommend similar products once customers issue are solved). These forms of upselling and cross-selling activities increase sales by 7-25% for e-commerce companies.
Must-read eBook
Our new eBook – 35 ideas to boost sales and conversions using customer support will provide more fascinating ideas to increase sales through customer support.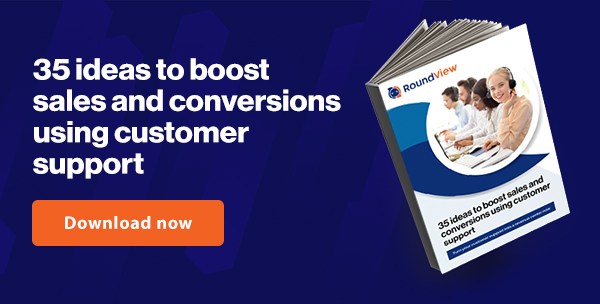 Why is this a must-read?
Today, most businesses use customer support only to resolve customer complaints and the majority of them are related to post-sale questions such as order tracking, returns management, refund issues, etc.
However, big brands use customer support to enhance the customer experience – right from their evaluation stage. They assist customers in shopping, create a positive brand image, and drive more sales.
In this ebook, you will learn 35 fantastic ideas to provide outstanding customer support while also building a unique strategy to increase conversion rates and revenue through it. Download now.
Conclusion
Studies reveal that bad customer retention methods and poor customer service are costing US businesses some 83 billion dollars annually.
Approximately one-third of customers believe the most aggravating aspect of customer service is being put on hold.
The simplest solution is to choose the right AI business and employ their creative solutions, such as chatbots and helpdesks, to ensure your customers' issues are resolved as quickly as possible.
Investing in customer experience and customer support solutions is never a bad idea. In fact, in 2022, investment in customer experience technologies is expected to exceed $641 billion.
However, using your customer support tools solely to fix customer issues is a rather outdated approach. With the help of customer support tools like RoundView, you can develop a special strategy for boosting your e-commerce conversion rates, sales, and revenue.
Schedule a free demo with our experts to see how RoundView performs. We welcome any questions you may have and are interested in learning more about you.