Proactive Triggers To Increase Sales
Engage your e-commerce site visitors with proactive triggers. Recommend personalized products. Assist during checkout. Deliver meaningful shopping experience and convert more customers.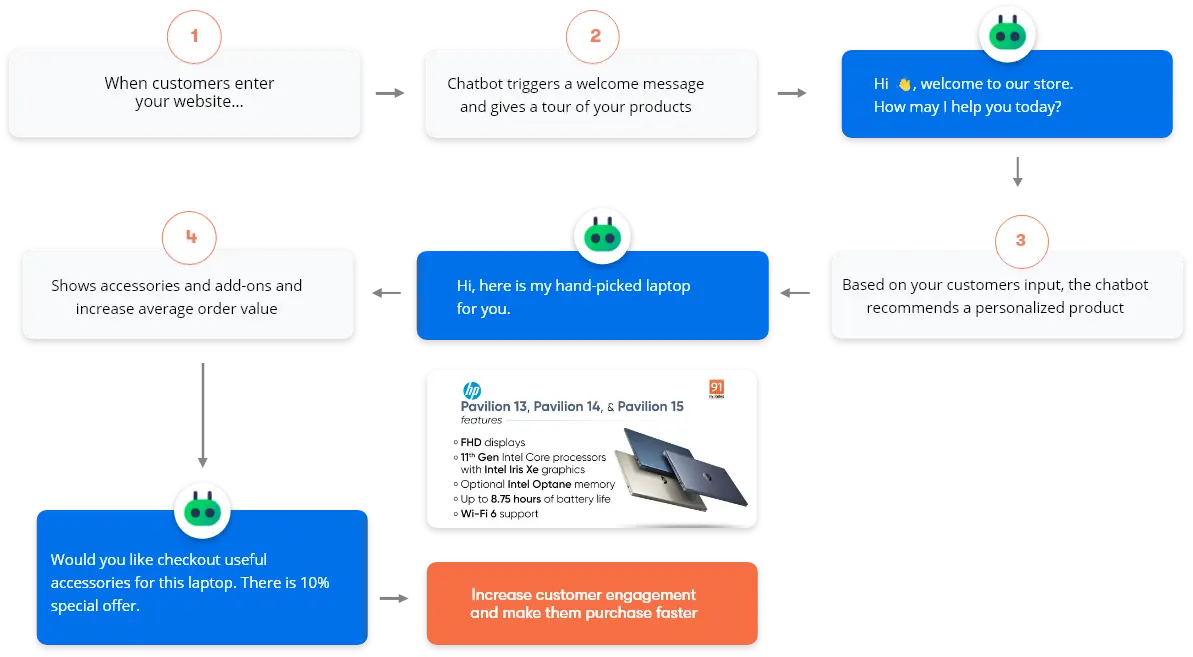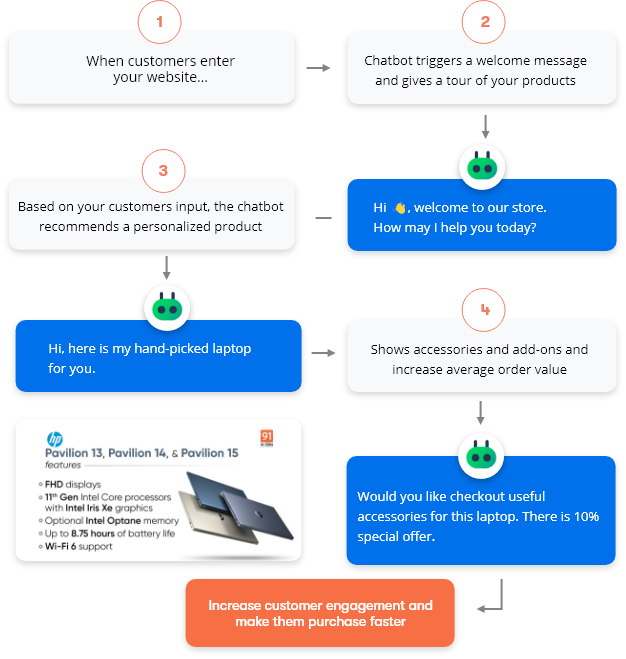 Next-Gen Self-Service and Customer Support Automation
Allow customers to self-serve 70% of questions
Create easy workflows on 70% of common order-related questions and problems. Make customers resolve the issues by themselves and automate your customer support.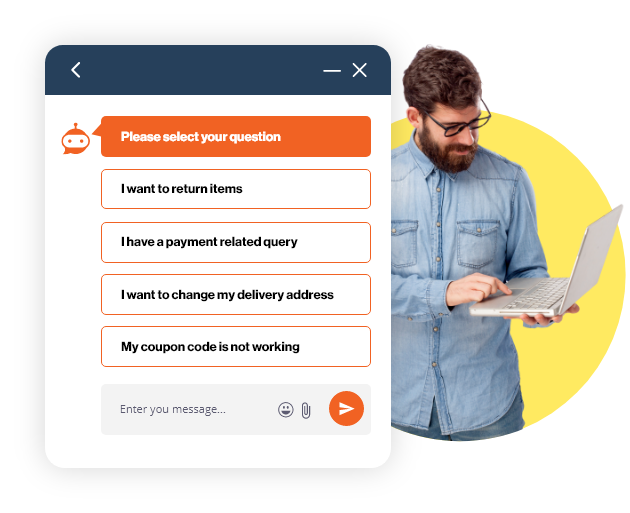 Offer Faster Returns Management
Allow customers to manage their returns and exchanges easily. Make them select the reason for returning the items and resolve their problem swiftly.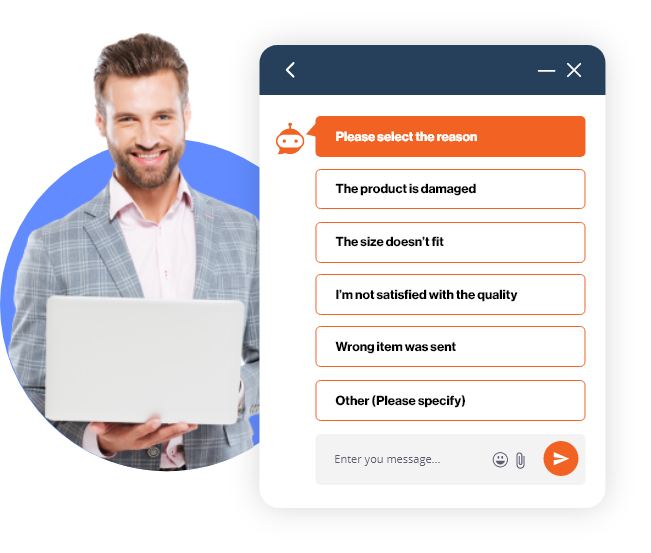 Share Order Status in Seconds
Allow customers to get their order status in seconds using their order number or email address. Keep them updated and assured.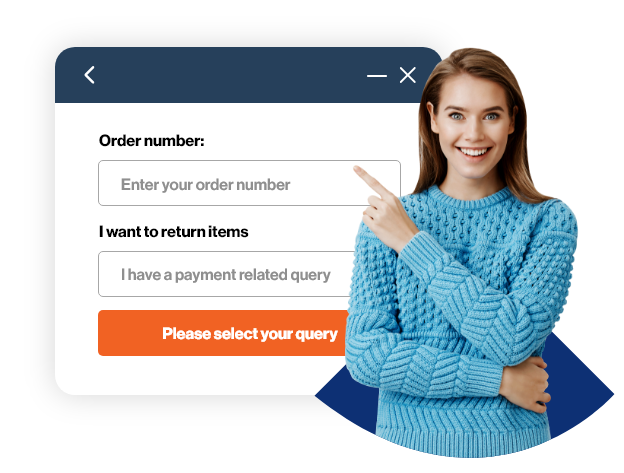 Offer the Convenience of Changing Delivery Address
Offer the convenience of changing the delivery address after placing the order. Allow customers to choose the reason and make them add the new address quickly.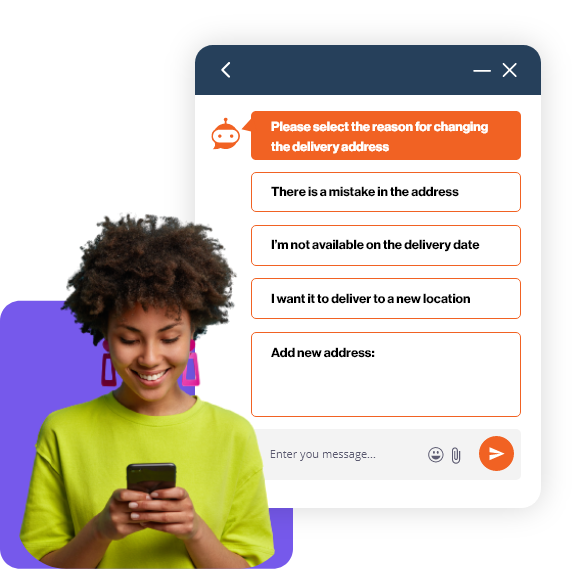 Holistic dashboard to understand your customers' shopping behavior
With RoundView dashboard, you can view your customers' website/product browsing history, lifetime value, returns, etc., and allow your agents to have personalized conversations with them.