What customers really think of conversational support
66%
Customers say that live chat or conversational support increases their confidence in a brand.
30%
Customers think chatbot conversations help in resolving customer service difficulties
35%
Revenue increase is seen by chatbot's upselling and cross-selling activities

We've embraced RoundView conversational support as a way to provide more personalized, efficient and responsive customer service — We are happy that we made our customers feel better served.
Dan
Customer Support Manager, uBoxes
Automate conversations to
increase customer retention & loyalty
Automate answers to 50% of customer questions
Tried answering repeated customer questions? Our customer support platform enables you to create automated answers with high accuracy while putting less strain on your team.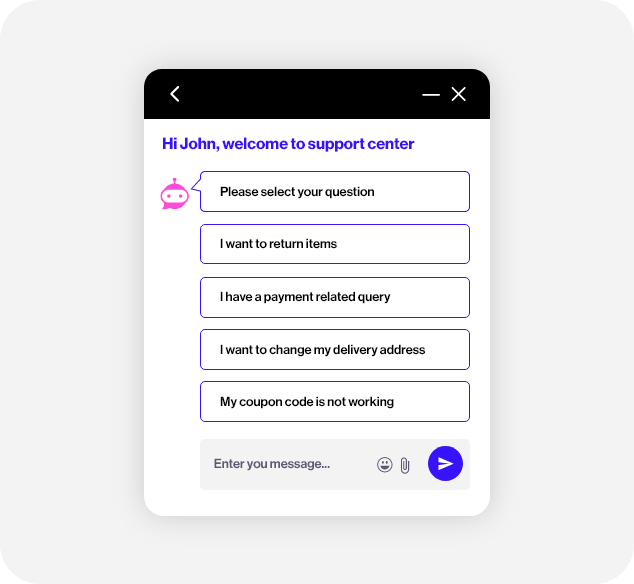 Process the return request without a hassle
Allow customers to manage returns and exchanges easily. Let them select the reason and resolve their problem swiftly.