Make your customer support profitable with automation
HELPDESK
Self-service dashboard
You can easily answer customer questions about order status, shipping and return policies, product warranties, and more using the self-service dashboard — without having them wait on the phone or contact support agents.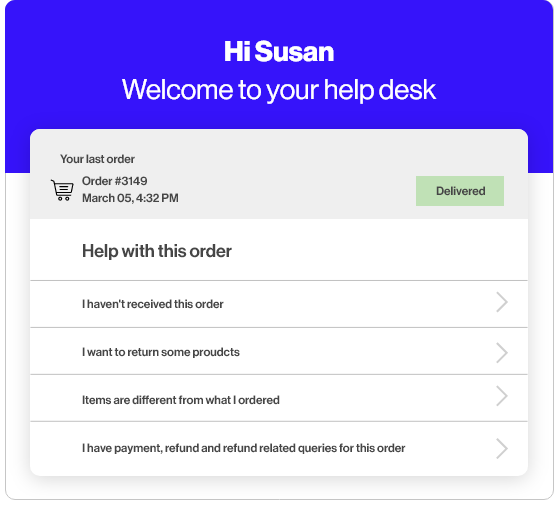 CHATBOT
Share helpful links & answer FAQs
Use the chatbot to respond to frequently asked questions from customers or to share links to help center articles.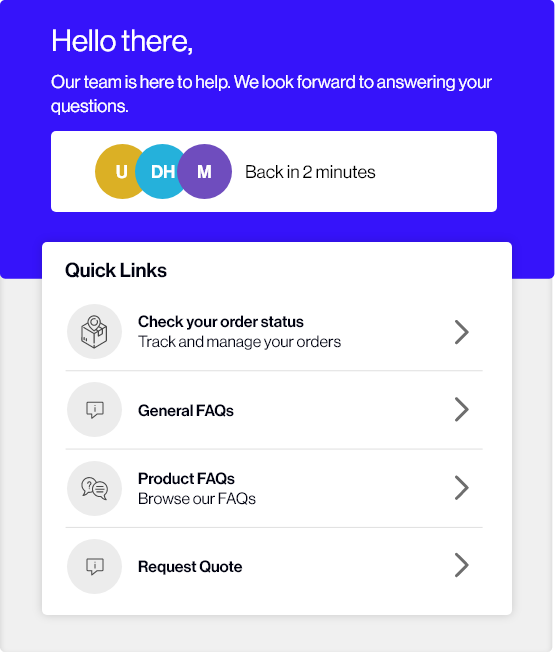 LIVE CHAT
Route complex questions to the live agents
Analyze the importance of the customer issues and frustrations and automatically route the question to the relevant agents in the same interface.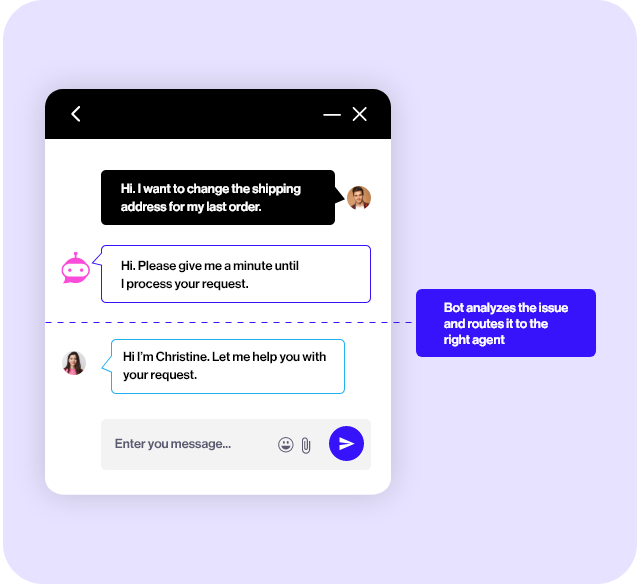 OMNICHANNEL INBOX
Single inbox to manage all conversations
Streamline all customer service channels and allow your agents to manage them easily from a single shared inbox.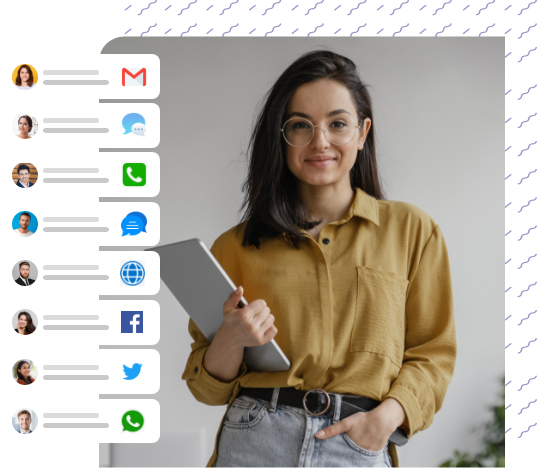 CUSTOMER PURCHASE HISTORY
Have meaningful conversations with customers
Take advantage of the holistic dashboard, which allows agents to view customers' purchase history, lifetime value, etc., to have meaningful conversations with them.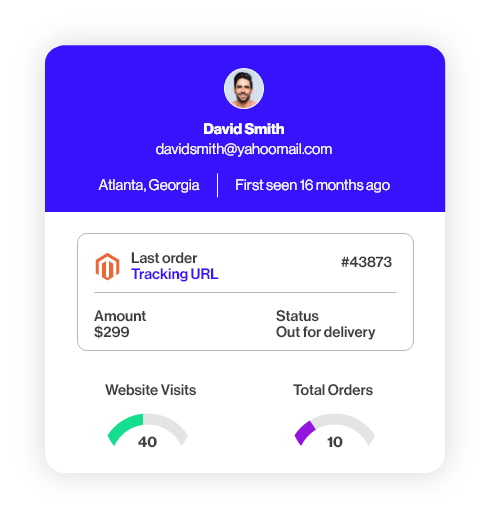 CHAT TRIGGERS
Encourage new purchases using chat triggers
Recommend similar products and add-ons using proactive chat triggers and influence customers to make new purchases.