Make conversational marketing work, easy and fast
Looking to put conversational marketing in place? RoundView can help. Our AI-powered conversational platform is smart, easy-to-use, and has a deep learning ability to engage your website visitors with meaningful and contextual conversations, move them through the funnel faster, and accelerate conversions.

Design Conversations

Know Your Visitors

Understand Intent

Personalize Experience

Convert thru Conversations
Generate high-quality leads
Let go of the conventional website experience and show your website visitors the information that is useful and relevant for them. With proactive conversation, the platform understands where your website visitors are from, their key buying intent, and builds a personalized journey by asking them the right questions and engage them better with helpful information. Furthermore, based on your pre-defined rules, the platform can automatically score the lead and automates lead generation whether it is 'book a meeting, or contact sales, or click to download.'
Explore more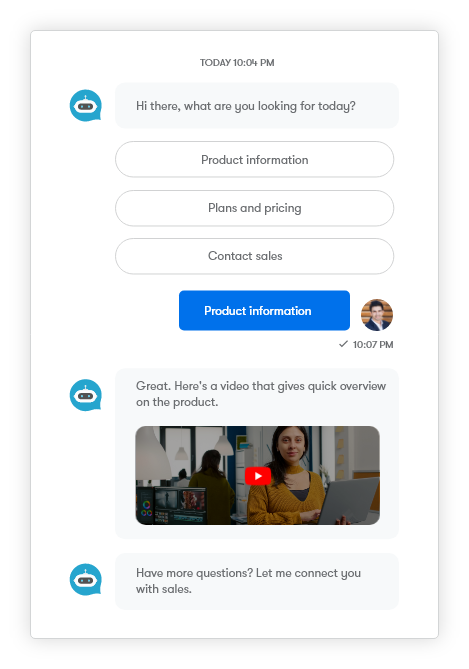 Engage target accounts
Get instant alerts when target accounts arrive on your site. Welcome them with personalized conversations, get their attention, and show them the information they are looking for in a matter of seconds. Additionally, RoundView helps connect with your target accounts outside of your website using SMS/texting. Craft a personalized journey for key stakeholders and decision-makers of high-value accounts and put account-based marketing into action with ease.
Explore more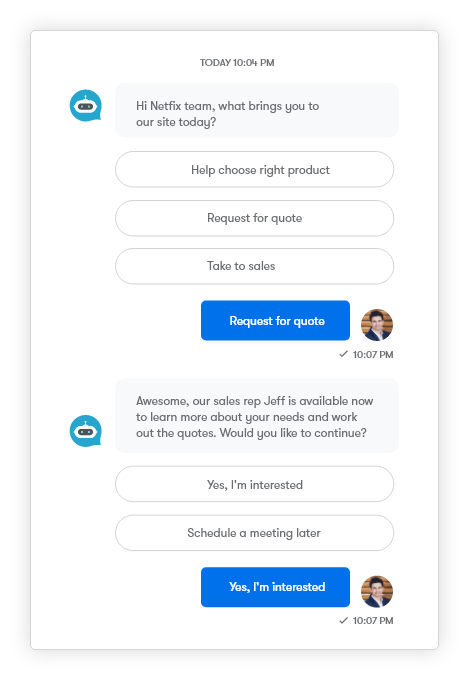 Improve marketing productivity
Increase marketing ROI with the RoundView conversation acceleration platform. The platform is built solely to convert your website traffic into conversions, pipelines, and revenue. Instead of making leads fill up the forms and waiting for hours to get a response, allow them to connect with sales teams in real-time and nurture them with contextual sales conversations. Further, the platform brings you actionable insights on your campaigns so that you can fine-tune them for better results.
Explore more