RoundView for B2B industries
54% of B2B buyers say that the B2B purchasing cycle is getting longer and B2B marketers should work with sales to develop efficient processes to move their leads down the funnel. RoundView helps your marketing and sales team to align well and work more efficiently. Its power-packed conversational AI platform puts conversational marketing into work and engages your leads with contextual experience from the moment they land on your site till they convert.

24/7 Lead Generation

Reduce Buying Complexity

Account Based Marketing

Instant Sales Support
24/7 lead generation
The website visitor tracking software from RoundView helps you to quickly identify your unknown website visitors, understand their needs/interests, and enables you to provide a personalized experience and make the time they spend on your site meaningful. Furthermore, based on your pre-defined lead qualification rules, the platform can qualify the leads automatically and routes the information into your CRM.
Explore use case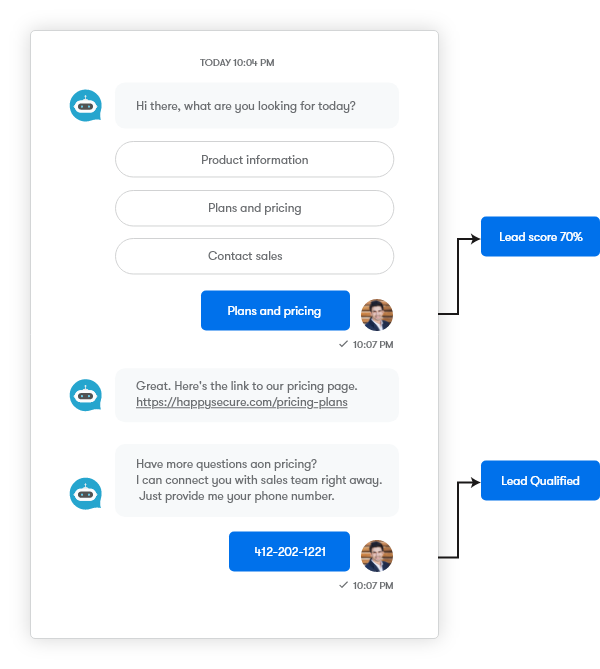 Reduce B2B buying complexity
The product finder feature of the RoundView platform helps your buyers to check out the right product in a matter of seconds. It significantly saves their time, supports them individually in their decision-making process, helps to avoid getting incorrect ideas about your product, base upon upsell/cross-selling, and increases buyer satisfaction and confidence.
Explore use case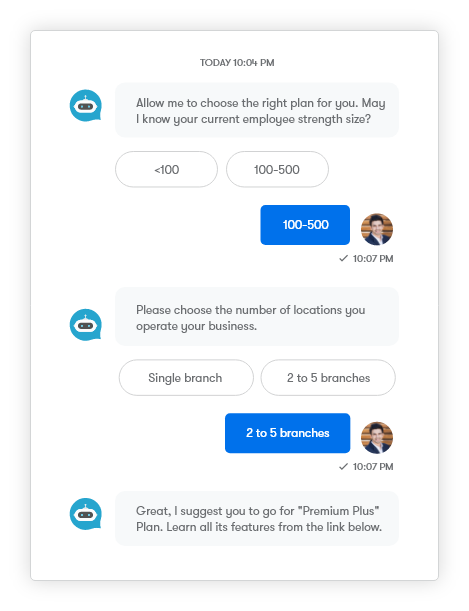 Modernize your B2B buying experience with
RoundView and start converting more
Account based marketing
RoundView conversational platform sends instant alerts to your internal teams when target accounts arrive on your site. It rapidly analyzes their needs, buying stage, previous actions, and starts providing a personalized experience to engage and nurture them better. Further, the chatbot can help book meetings with the sales reps for a demo, RFQ, etc., within seconds and provide the opportunity for your sales team to talk to the key decision-makers quickly.
Explore use case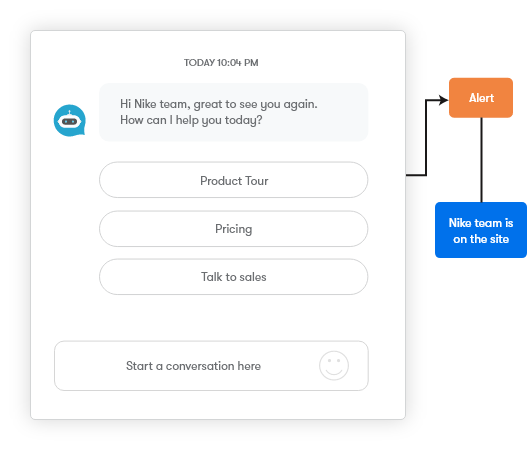 Instant sales support
With RoundView, your leads do not have to wait for hours to get a response from the sales team after they sign up the lead form. Your sales reps get instant alerts when a lead successfully submitted the form and they can contact them immediately to strike contextual sales conversations. By conversing with the lead right when they are hot, there is a 9x more chance for conversion.
Explore more