How to improve your CSAT (Customer Satisfaction) score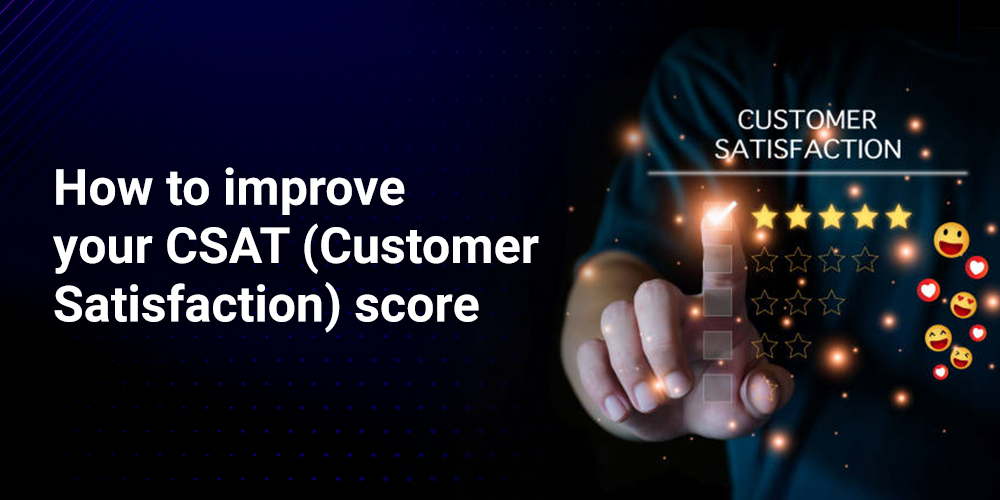 Why CSAT score is important?
A customer satisfaction score, or CSAT score, is a way to quantify how pleased your customers are with the products and services you provide.
The customer satisfaction (CSAT) score gives you insight into how customers feel about your products and if they plan to stick with you or go to one of your competitors.
It is a customer feedback survey that is typically carried out after a customer has finished purchasing your products or contacting your customer service teams.
CSAT score will help increase your customer support productivity.
CSAT scores assist you in improving your products.
Your CSAT score will assist you in learning what your customers are saying about you.
You can prevent churn by taking the required precautions with the help of CSAT.
CSAT scores will assist you in transforming your company into a customer-centric one, making your customers love you even more.
In this blog, we are going to look at six smart ways to improve your customer satisfaction (CSAT) score and grow your business.
CSAT lessons from Amazon
Have you ever attempted to contact Amazon customer service? Obviously, for a problem or piece of information. Simply log into your Amazon account and navigate to the customer service section, where you will find two options.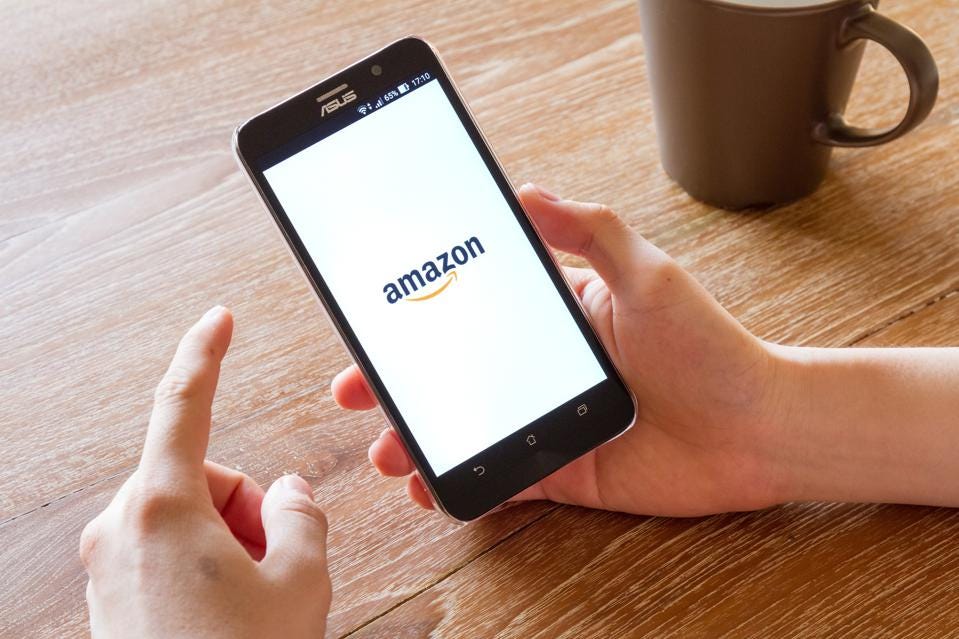 The first is self-help, and the second is contacting the customer support team to resolve your issue. In the self-help section, you can solve nearly 50 to 70% of the common problems with the products. For example, if you want to know where your order is right now? If you want to return or exchange an item, it will simply take you to the helpdesk portal and ask you to select a reason for return, after which the system will process your request immediately.
If your question is more complex and requires you to speak with a customer service representative, you will be able to call or chat with them. If you select the chat option, the chatbot will ask you a series of questions (that are not overly complicated or difficult to understand) and attempt to resolve the request on its own.
If the chatbot is unable to resolve the issue, it will connect you with a live agent via the same interface. You can now chat with a human who can better understand your problems and resolve them to the best of their abilities by showing care, empathy, and professionalism.
If your problem has not been resolved or you find it difficult to communicate your problem via chat, you can make a phone call. In such a case, before making a call, it will ask if you want the support agent to call you now or later.
If you notice, Amazon does not provide a phone number and instead directs you to their customer service department. Because they do not want their customers to be kept waiting. One of the most aggravating aspects of customer service is long wait times. According to studies, being put on hold is one of the most frustrating aspects of customer service.
So, enter your phone number and then select your preferred language so that they can connect you with the appropriate agent. 90% of the time, the agent will call your phone number within a few minutes and conduct personalized conversations. They will, for example, address you by your first name. And if you are a Prime member, they will thank you for your membership. You will feel honored in this manner. You will have the impression that you are being looked after and treated with respect.
When you start talking about your problem, for example, you are having a problem with your last order and want a solution. All the agent would need are the last four digits of your order number and a polite explanation of the problem. Assume the item you ordered does not fit properly and there is no return or replacement option. You want a solution because you don't want to lose your money. Maybe you're hoping for a replacement or a refund.
After patiently listening to your problem, they will remind you that the item you ordered is not eligible for both. However, if you explain to him that you are unable to use this product and the agent senses your disappointment, he will immediately say "please hold on for two minutes while I see what I can do."
After two minutes, the agent will inform you that Amazon will process the replacement or refund the full amount as a one-time offer. They would tell you that you could donate the item you already own instead of returning it. So, despite a disclaimer on the product page (no return or refund), they went ahead and offered a solution that makes you happy and encourages you to continue doing business with them.
Most customers would not expect a refund with a note stating that the items they have already received can be donated. Customers, however, might think this is amazing.
Amazon is entirely focused on its customers. They prioritize customer satisfaction above all else. They understand that offering a replacement or refund costs them money, but they also understand that a happy customer is a more loyal customer.
They will now be very careful in closing the call and will ask you if there is anything else you want them to do or if they can close the call. Because closing conversations are just as important as starting them. Most customers will remember how the conversation ended rather than how it began. As a result, they want to ensure that the customer is satisfied while the call is being ended. They would later send you a feedback email inquiring about your customer service experience.
Now, how much would you rate for this level of customer service? Most likely, above 90%, 4 stars, or even 5 stars.
This is a classic example of providing excellent customer service while increasing customer satisfaction (CSAT).
6 smart ways to improve CSAT score
#1 Learn from customers
The first step toward increasing customer satisfaction is to directly ask customers what they think about your products and services. Learning from customers will help you improve your process. Many businesses either forget to do it or, more practically, will send out a feedback form but will not make a genuine effort to view every customer's opinion. It could be a lack of time or resources.
In other cases, customers will not make a conscious effort to provide feedback. They would simply state that it is satisfactory and check all of the boxes. Only a few dissatisfied customers will speak up. According to studies, many customers will not openly express their dissatisfaction and will instead seek out competitors. As a result, you must make a consistent and rigorous effort to collect customer feedback. Ask that your customer service staff send an email or make a phone call at least a couple of times to obtain honest feedback from your customers. Only then will you be able to improve your customer service experience.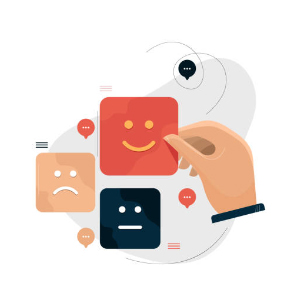 #2 Offer 24/7 support with chatbots
Another important expectation from customers is that businesses provide them with 24-hour support. Only automated technologies such as chatbots can provide 24/7 support. However, there are some who believe that chatbots cannot provide a human-to-human experience, that chatbots become stuck, and that chatbots are only suitable for medium to large enterprises. It's not entirely true.
Chatbots have come a long way in recent years. With the help of AI-based technologies, chatbots can imitate human interaction, have personalized conversations, and provide the right solution based on the workflows you've created. Perhaps the RoundView chatbot will go so far as to assist your customers in finding the right products, answering 70% of common support questions, and answering common product FAQs. Therefore as result, chatbots are the only way to provide 24/7 support for your customers, and they will significantly improve your customer satisfaction (CSAT) score.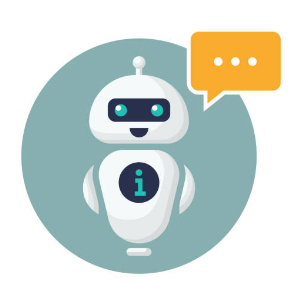 #3 Have a live chat tool
Today, live chat is an essential feature on any website. When customers contact businesses for help, it is critical to respond quickly. A typical email response time is 24 to 48 hours, while a phone response time is a few hours. However, with the live chat system, a customer can get the assistance they require in under 5 minutes. This is not our statement. It has been proven in studies.
Therefore as result, having a live chat tool will greatly improve your customer service experience. Furthermore, you can use live chat to send out a few proactive messages such as product updates, announcements, news, and so on. The most important aspect, however, is to have automated routing. An automated routing system is one in which the chatbot automatically routes complex customer questions to the appropriate agents. Visit this page to learn more about automated routing.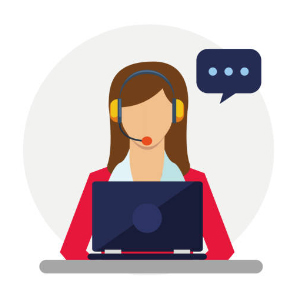 #4 Enable your customers to self-help
Today, 69% of modern customers prefer self-service to speak with an agent. Self-service saves customers time. Self-service allows for faster resolution. Self-service is important for scaling businesses. By "self-service," we mean giving customers access to the knowledge base, having frequently asked questions, video tutorials, and setting up a helpdesk portal where they can ask questions or submit tickets.
Self-service makes customer service quick and simple. Self-service is critical for increasing customer satisfaction (CSAT). Furthermore, self-service alleviates the burden on your customer support teams while increasing their productivity.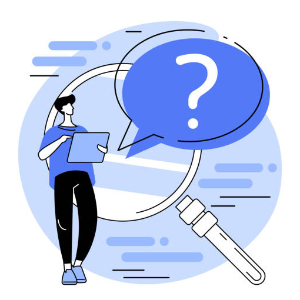 #5 Provide omnichannel support
Omni channel customer service can be summed up as "being where your customers are." By breaking down silos and enabling seamless customer engagement across all channels, including text, social media, email, and instant messaging, omnichannel support assists businesses in streamlining all customer interactions.
Omni channel communication enables you to provide consistent customer service across all client touchpoints and not only creates a united brand experience but also increases the credibility of your business.
To learn more about omnichannel support, go here.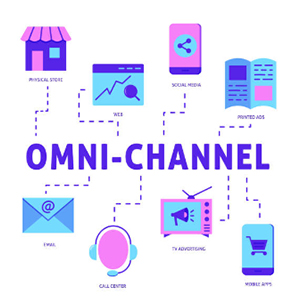 #6 Train your team well
Every firm benefits from a strong staff, and customer service is no exception. Having knowledgeable and devoted customer service personnel will greatly benefit you. Customers want to interact with people who have the proper attitude, which is one of the key things they anticipate from brands. Your brand culture is also communicated through the language used by your customer support representatives.
As a result, hire people with helpful personalities, educate them not only about your product but also about your company's values, inform them that customers are your organization's bosses, train them to treat customers like humans, and finally make customers feel special when they contact you. Customer service etiquette is critical to increasing your customer satisfaction scores. Your customer support staff should be kind, listen actively, maintain transparency, show gratitude, solve problems quickly, and have the right closing conversation.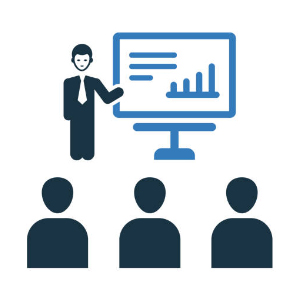 Closing thoughts
Customer expectations are always changing. Small and medium-sized businesses will find it difficult to compete with top and enterprise-level companies in terms of customer service experience. However, with today's technology, you can easily provide an Amazon-like experience on your e-commerce site. Investing in the right tools will empower your customer service staff, assist your customers around the clock, make your company appear sophisticated, and ultimately improve your customer satisfaction (CSAT) score.
RoundView is developed to provide a cutting-edge customer service experience. With RoundView chatbot, live chat, help desk portal, and omnichannel handle, you can provide the right kind of support for your customers and achieve high customer satisfaction rates.
See how RoundView improves your customer service experience by scheduling a free demo with our experts!