How to get 5-star reviews in customer service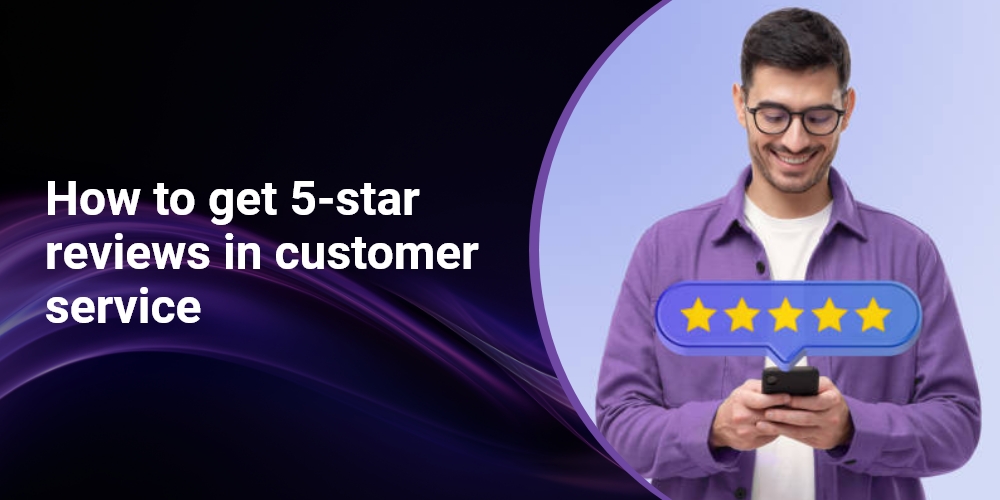 Introduction
The benchmark for excellent customer service is five stars! It is the kind of experience that leaves your customers speechless and thinking, "wow."
Good customer service and amazing customer service can only be distinguished by the "wow" factor.
To achieve it, every point of contact and engagement with customers should reflect a genuine five-star level of service and it should be embedded in your company's culture.
This blog offers 50 smart tips to incorporate that culture into your customer service so that you may earn 5-star ratings from your customers and establish a lasting bond with them.
Why should you offer 5-star customer service
With the growing business competition, customers are more likely to stick with the products or services that offer them the best overall experience. If your business has a loyal customer base, you must pay close attention to them, treat them with the highest consideration, and demonstrate empathy when they are in need. Otherwise, they will quit doing business with you.

Studies show that, 58% of consumers will switch companies because of poor customer service
Therefore, providing 5-star customer service is the best way to defend yourself and ensure that your customers continue to use your product.
In order to provide five-star customer service, you must ensure that your customers never need to ask the same question twice and that your customer service team always has access to the data they require. In fact, truly top-notch customer service eliminates the need for any explanations from the customer.
50 tips to get 5-star reviews
We assume that you know the basics of offering good customer service. When customers contact you for assistance, the quickness, positivism, and professionalism your support staff show in providing a response will increase their affection for your company.
Attitude is very important, it is the basics. If you like to get more knowledge on how to prepare your support staff to show the right attitude toward your customers, read our other fantastic blog, 101 tips to improve customer service experience.
This blog explores going beyond that. To achieve a 5-star rating or a review, you should create the "wow" factor.
The infographic below lists 50 tips for wowing consumers and earning 5-star reviews.

Download eBook
We encourage you to read the eBook to understand more about the 50 tips stated in the infographics.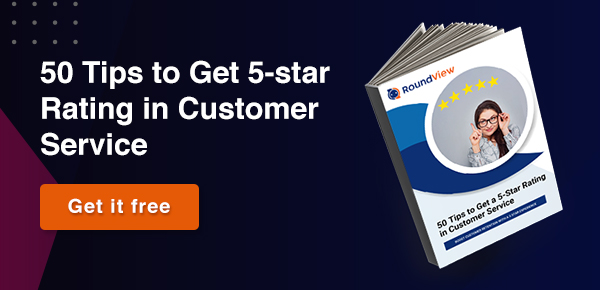 Conclusion
You don't have to be clever to offer top-notch customer service. All you need to do is use your money wisely, both in where and how you spend it.
Give your team members the space to develop within their current responsibilities, and then allow them to use their newfound knowledge to enhance your customer service approach.
Use customer support automation tools like RoundView to empower your support teams with the necessary kit that helps deliver faster and more satisfying resolutions. You will soon achieve 5-star customer service.
If you have any questions regarding improving your customer service or putting any of the advice from this guide into practice, we at RoundView are here to help.
Please contact us or request a free online demo!