Convert your customer support from a cost center to a profit center
Customer support is often considered a cost center as it does not bring direct revenue to companies. However, if you automate answers for basic customer questions like "Where is my order?" "When will I get the refund?" "How to return or exchange my items?" you can use your agents to answer more complex questions, share product information, perform upselling and cross-selling activities, and convert your customer support into a sales center that generates conversions and revenue.
RoundView Customer Support Portal – How does it work?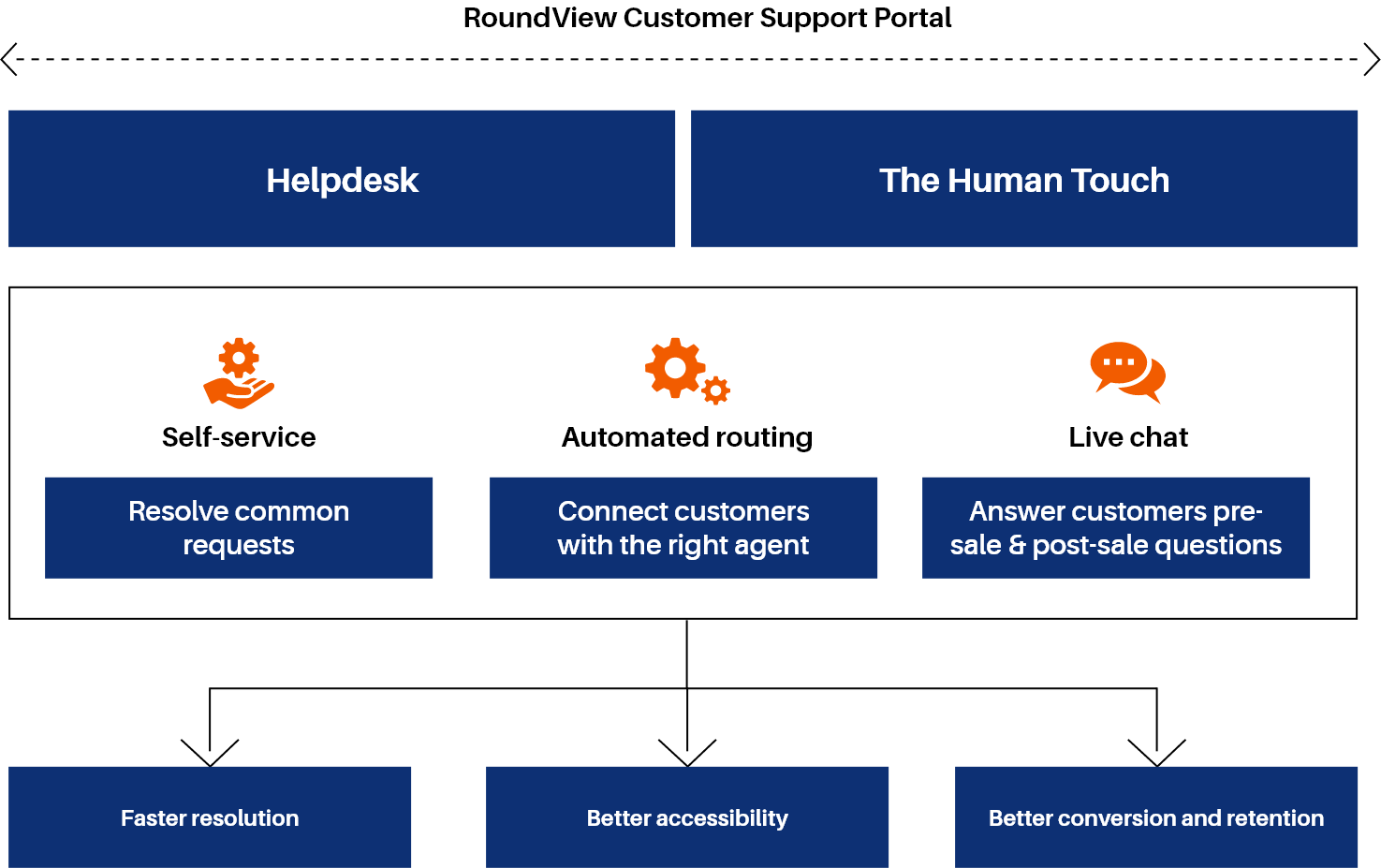 Increase sales through customer support
Get closer to your customers to close the sale. RoundView customer support tool provides an unparalleled opportunity for ecommerce companies to use their support agents to improve conversion rates. Use the tool to prevent customers from dropping off, learn what they are looking for, and allow your agents to answer their key questions.
Learn More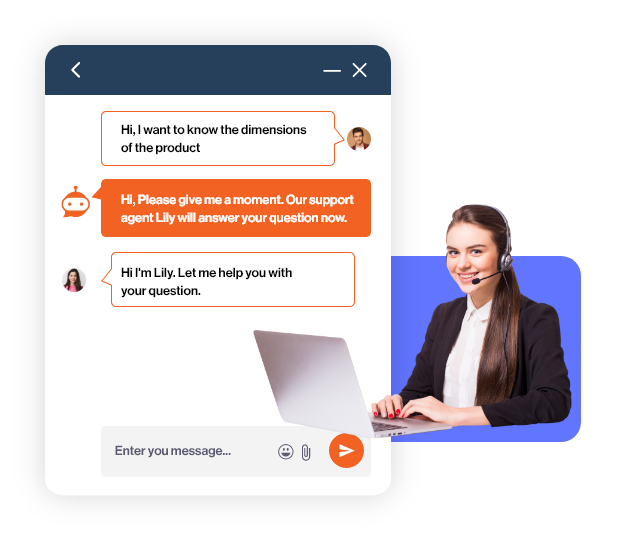 Improve customer retention with faster service
Your customer support teams have only one primary goal i.e. offering faster and more satisfying customer service at an affordable cost. RoundView customer support tool helps your customer support teams automate answers/resolutions for 70% of common customer questions and makes the customer experience faster and superior.
Learn More