How To Increase ECommerce Conversion Rates? 10 Quick Tips and Strategies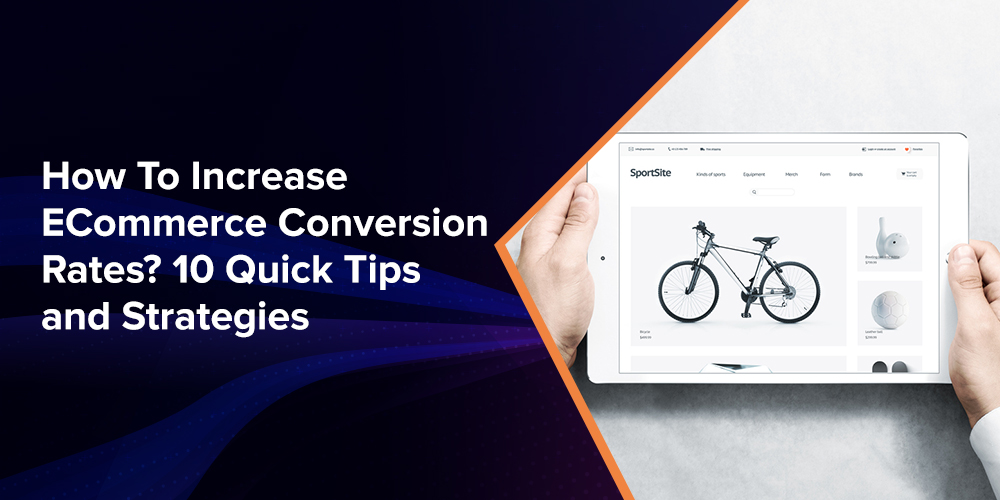 To have high e-commerce conversion rates is a dream of every e-commerce store owner, marketer, and salesperson.
In order to drive maximum conversion from an e-commerce site, you need to build your e-commerce store around the customer.
Merely having an e-commerce site and not having it optimized well for high conversions, will not do any good. In this blog, we are going to share 10 quick tips and strategies you can follow this year to increase e-commerce conversion rates.
Let's look at it one by one and will also present you with images for better understanding.
1. Improve Organic Presence
Did you know that 87% of shoppers begin their product searches online? Customers who make the search for products convert 2.4 times more often. Furthermore, the average click-through rate for the site that ranked in the 1st position on Google search query is 19.3%. Hence, having a capable in-house digital marketing team or hiring a proven digital marketing agency to optimize your websites for the search engines will create wonderful results.
Here's the list of things you should focus on while optimizing your e-commerce site for SEO:
Have your industry-specific search keywords lavishly on your website.
Ensure that your content is presented in a way that addresses your customer's problems and pain points.
Have a video on your landing page. It helps to improve your search engine rankings by 50%.
Ensure that you have optimized your website content for local searches.
Today, 70% of website traffic is coming from mobile devices. Ensure that your website UX is optimized for mobile.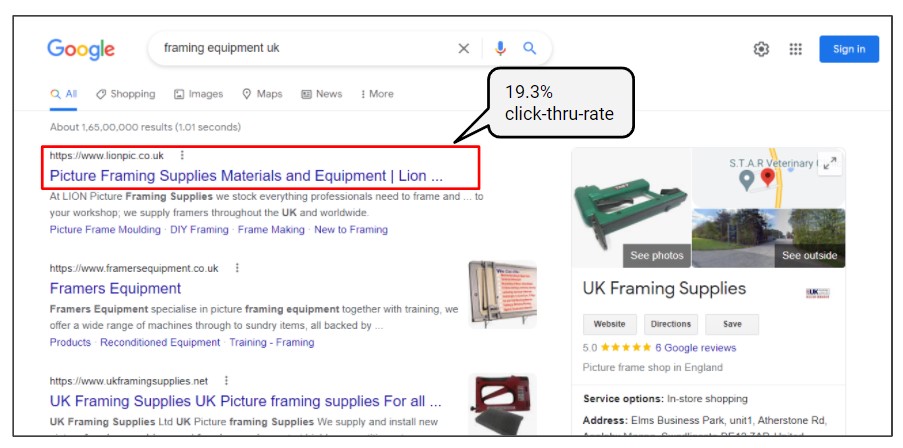 2. Minimalist and Attractive Home Page
Gone are the days when your customers go through the entire section of your website and make a series of clicks to find their desired product(s). Today, shoppers expect clean, pleasing, easy-to-navigate websites from e-commerce companies. It helps to reduce your website bounce rates.
Studies show that the ideal website bounce rate should be between 26% to 40%. To achieve it, your customers should be able to find what they are looking are for quickly. They shouldn't get stuck while navigating. Your on-page content should address their needs well. Most importantly, there should not be any website errors like broken links or high page loading time.
In simple words, a well-designed website homepage should have the following things:
Clean UI with a good amount of white spaces.
Original and attractive banner images.
Prominent buttons that help users to narrow down their search.
Quick introduction videos.
Search bar.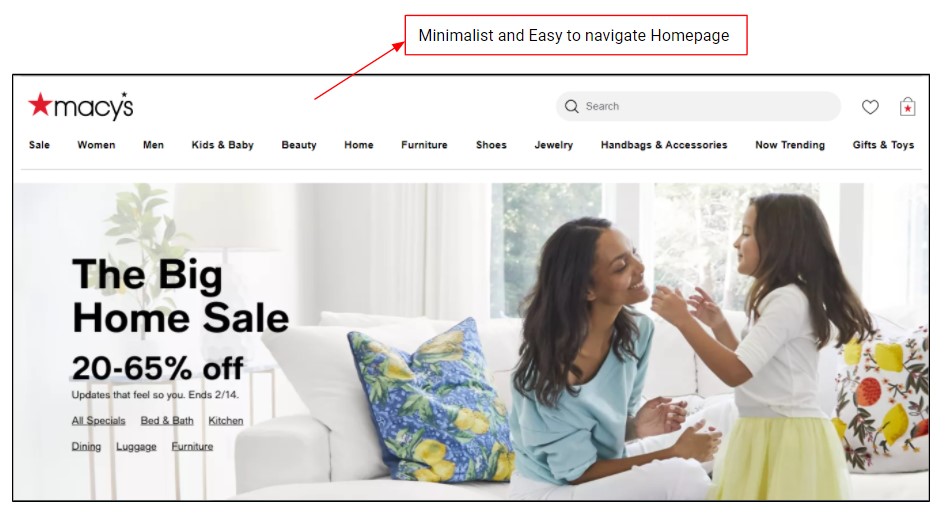 3. Install a Chatbot
A chatbot is a digital assistant deployed on websites to help customers in their online shopping. Today, chatbots are evolved so much and they are powered by artificial intelligence. It has the ability to mimic human-like interaction with customers. Whether it is product recommendations, offering personalized coupons or discounts, account creation, answering FAQs, retargeting, order tracking, or customer support, a chatbot can do it precisely and effectively. By 2023, 113% of e-commerce transactions are projected to happen using chatbots.
Core advantages of a chatbot are:
24/7 availability for sales and customer support.
Personalized product recommendation.
Answer customers common product questions
Helps to track orders easily.
Easy routing to customer support agents.
Reduce cart abandonment rate by sending alerts or offers.
Collect customer feedback.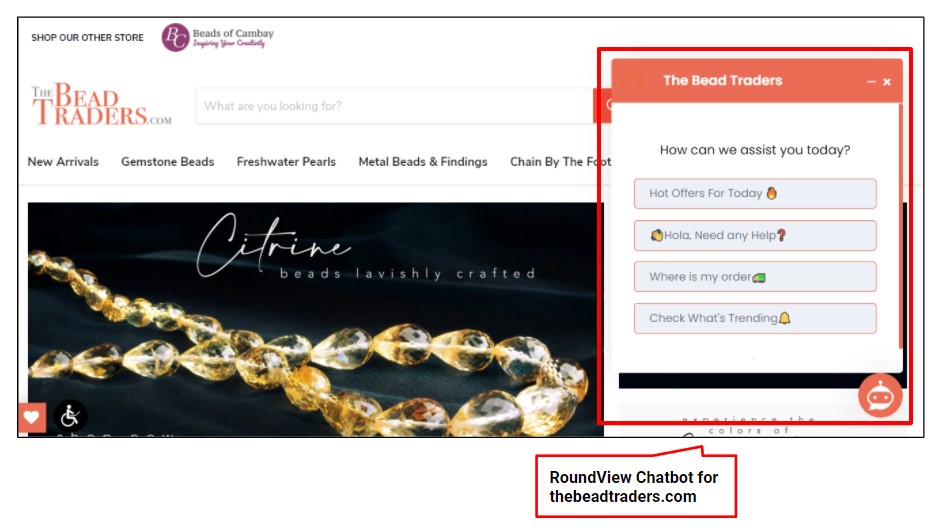 4. Conversational Product Quiz
A conversational product quiz is one of the emerging methods to engage customers instantly and help them find what they are looking for in a few clicks. It is a kind of gamification method where your e-commerce site visitors are asked a series of questions that help narrow down the right product that best fulfills their needs. If you have an e-commerce site that offers a variety of products in vastly different sizes and specifications, customers will find a hard time picking the right product and soon encounter analysis paralysis. A conversational product quiz can be of great help here and makes the experience more engaging. Furthermore, it helps prevent product returns, refunds, and customer dissatisfaction.
How does a conversational product quiz help?
Helps customers to find the right product easily.
Prevents product returns.
Reduces analysis paralysis.
Creates upselling and cross-selling opportunities.
Enables faster conversions.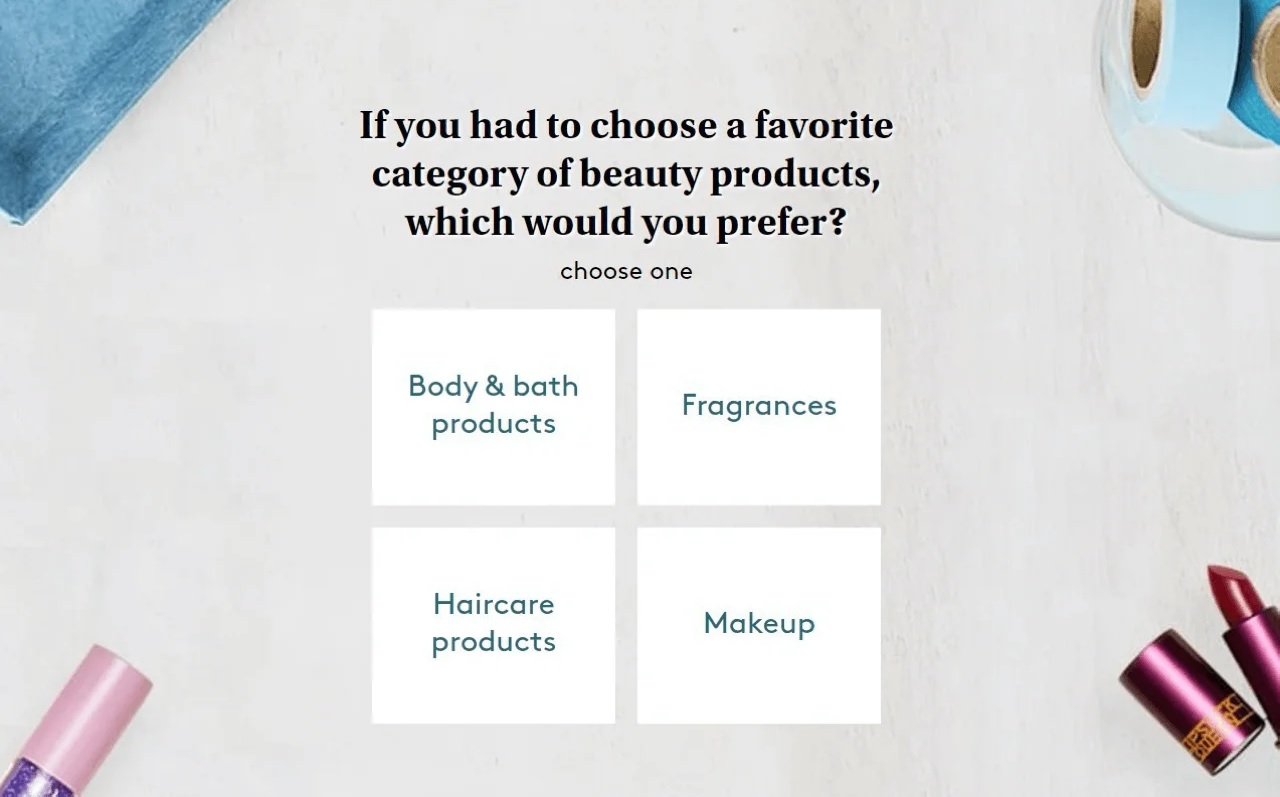 5. Use AI-based Tools To Personalize Experience
Personalization is the new buzzword among B2C marketers as it helps to target customers individually and make them act faster. Personalization plays a huge role in reducing browse abandonment rates and increases conversion rates up to 51%. As a matter of fact, studies show that 60% of people want real-time personalized promotions or offers from e-commerce companies as they browse the website. To do it effectively, you need to have AI-powered tools such as conversational chatbots that understands your customers' browsing habits, past purchases, and interactions using its machine learning capabilities and help recommend the right products.
Things to watch out for while providing personalized experiences:
Personalize the experience according to the customer journey.
Show the right content or offer based on the stage where they are in.
A/B test periodically and optimize the experience.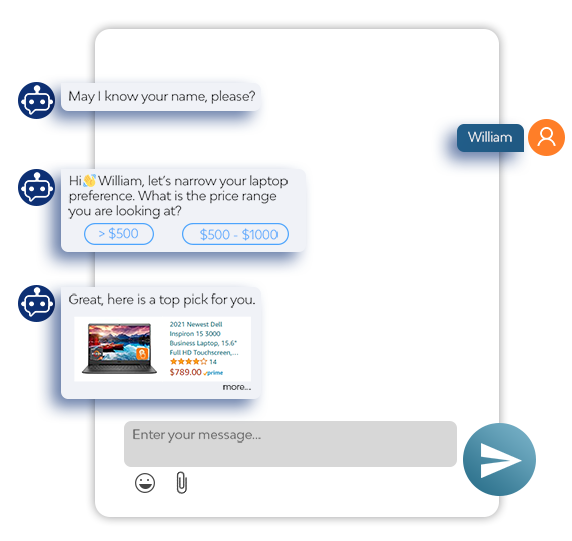 6. Optimize Mobile Experience
In 2021, m-commerce sales have reached nearly $3.56 trillion. Almost 50% of online sales are happening through mobile devices today. Hence, as much as e-commerce companies focus on optimizing their desktop site experience, they must also equally focus on optimizing their mobile shopping experience – be it a mobile site or a mobile app. They need to ensure that pages load faster, are easier to navigate, and display images and content in the right sizes. Further, they should follow the best security practices and gain customers' trust completely.
Checklist for optimizing the mobile experience:
Accelerated Mobile Pages framework will help load mobile pages faster.
Have short yet informative product descriptions.
Display product images in high quality.
Highlight the trust seals and security badges.
Ensure the checkout process is easy and fast.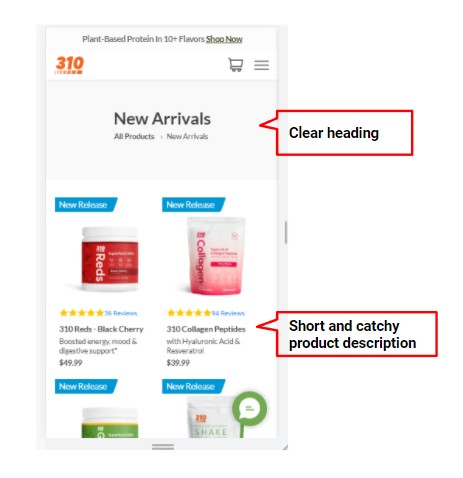 7. Display Customer Ratings and Reviews
Customers always trust other customers more. No matter how much description or attractive discounts you have displayed, they would always look for social proof because they want to see how it works for others. Getting good feedback and ratings from customers is a good thing for the companies too as it helps them to state their value and outrun the competition. Hence, to increase conversion rates, it is important to have customer reviews and ratings for each product you are selling and gain customer confidence.
The right places to display customer ratings and reviews:
In each product section.
Share customer reviews in FAQs.
Share social proof notifications while customers are initiating the checkout process.
Highlight customer ratings in newsletters and browse abandonment emails.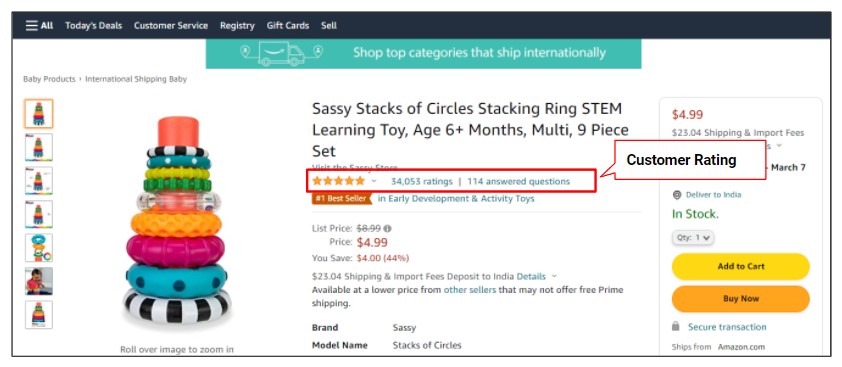 8. Deliver Transparent Checkout Process
A smooth and transparent checkout process will help you to reduce the cart abandonment rates and convert more customers. However, many e-commerce companies are still not providing it for their customers. If you are not showing the shipping charges, total costs, delivery period, and refund policies upfront and make customers find everything after creating the account – during the checkout process, they will get frustrated and abandon the cart items.
Tips to reduce cart abandonment:
Show all shipping charges and other costs upfront.
Create an easy account creation process.
Have a chatbot to answer customers' order-related questions.
Have flexible return policies.
Provide multiple payment options.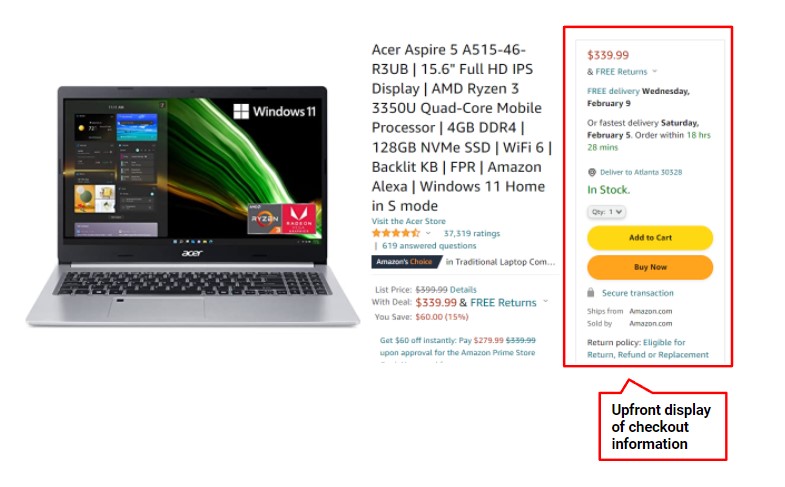 9. Enhance Social Media Marketing
Today social media plays a key role in driving e-commerce sales. Nearly 3.8 billion are active on social media platforms today. By setting clear goals and understanding your target audience's needs, you can run effective social media marketing campaigns and reach customers directly. However, the key is to have the right content on each social media platform that gets higher engagement.
What works best in social media platforms?
Video marketing in a shorter duration works best on Facebook.
Twitter community members prefer to get help, support, and guides from companies.
Influencer marketing work best on Instagram and users like to discover new products and services on it.
LinkedIn is voted as the most trusted social media platform and brings the right traffic to the website.
YouTube and TicTok are other popular social media channels to share videos.

10. Implement Two-way Automated SMS Marketing
SMS marketing is one of the fastest-growing business strategies for e-commerce companies because SMS has a 98% open rate compared to 20% of emails. 40% more often consumers convert if they receive SMS marketing messages. Whether it is a product recommendation, coupon code, offers, cart abandonment reminder, updates, or announcements, you can send targeted SMS to your customers and inspire them to act instantly. Using SMS marketing chatbots, you can automate two-way communication with SMS opt-in customers and engage with your brand better.
How to increase conversion rates with SMS marketing?
Use SMS conversation flows to recommend personalized products for your customers.
Send redeemable coupon codes, cashback rewards, or location-based offers to your customers.
Send alert SMS to customers who have abandoned carts.
Trigger automated transactional messages to your customers and keep them updated about order status and payment updates.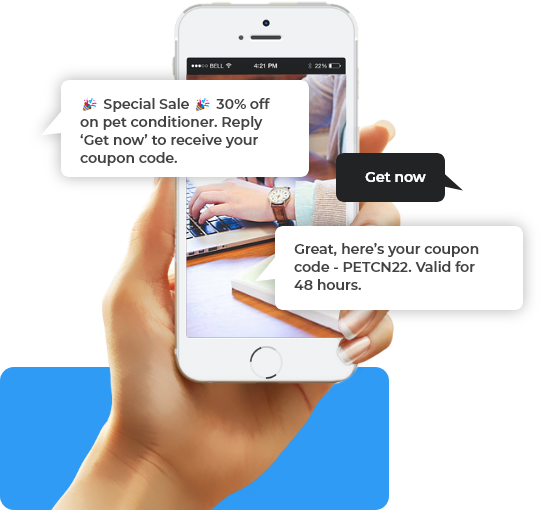 To Sum up,
Today e-commerce space has become highly crowded and competitive. Customers are given a variety of choices and bombarded with offers and discounts. Hence, the key to increasing the conversion rate is to target the right customers and provide them with a contextual shopping experience that engages them from the moment they are on the website until they finish the transaction and become your loyal customers. To achieve this, you need to invest in the best digital tools that assist them in their shopping and make the browsing experience more meaningful. A tool like a conversational chatbot can help enrich the customer experience and move customers down the funnel faster.
Get Help From Our Chatbot Experts
RoundView conversational AI chatbot is built to perform three major functions.
1. To increase e-commerce sales and conversion rates
2. To enhance customer experience
3. To deliver proactive customer support
Our customers are seeing a 30-40% increase in sales, 35% reduced cart abandonment rates, and 70% higher engagement on their e-commerce sites after installing the RoundView chatbot.
For more information on how RoundView chatbot increases e-commerce sales and conversion rates, go here.
We recommend you book a FREE demo to see the chatbot's amazing capabilities.