Walmart-owned Flipkart is losing business due to poor customer service. Learn what went wrong.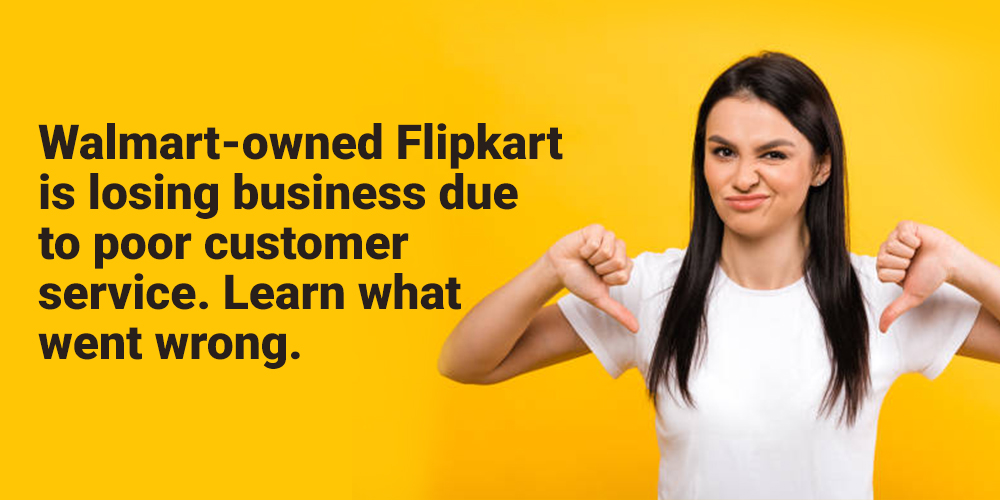 Walmart-owned Flipkart is an e-commerce company just like Amazon. They are headquartered in India and incorporated in Singapore as a private company.
In India, they primarily compete with Amazon, Snapdeal, etc., and have a market share of 39% in the e-commerce industry.
In August 2018, American multinational retail corporation Walmart acquired a 77% controlling stake in Flipkart and the company made several acquisitions and improvements and soon started to dominate the e-commerce space.
However, in recent times, Flipkart is facing sharp criticism from its customers for poor customer service. Their response time and snail-paced resolution are not welcomed by many.
They currently have a poor customer satisfaction rate and customers are moving towards its competitors like Amazon.
Keep reading this blog to understand more about what went wrong in Flipkart's customer service and the lessons that other e-commerce companies should learn from it.
What's Wrong With Flipkart's Customer Service
Today, a majority of customers' buying decisions are governed by the experience companies are offering particularly in customer service and support.

Across the globe, 96% of consumers say customer service is an important factor in their choice of loyalty to a brand.
Microsoft
Flipkart has a great website and mobile app with vibrant colors, attractive images, compelling content, and offers.
They share good information on the products, provide answers to key questions, and allow users to rate and review the products too.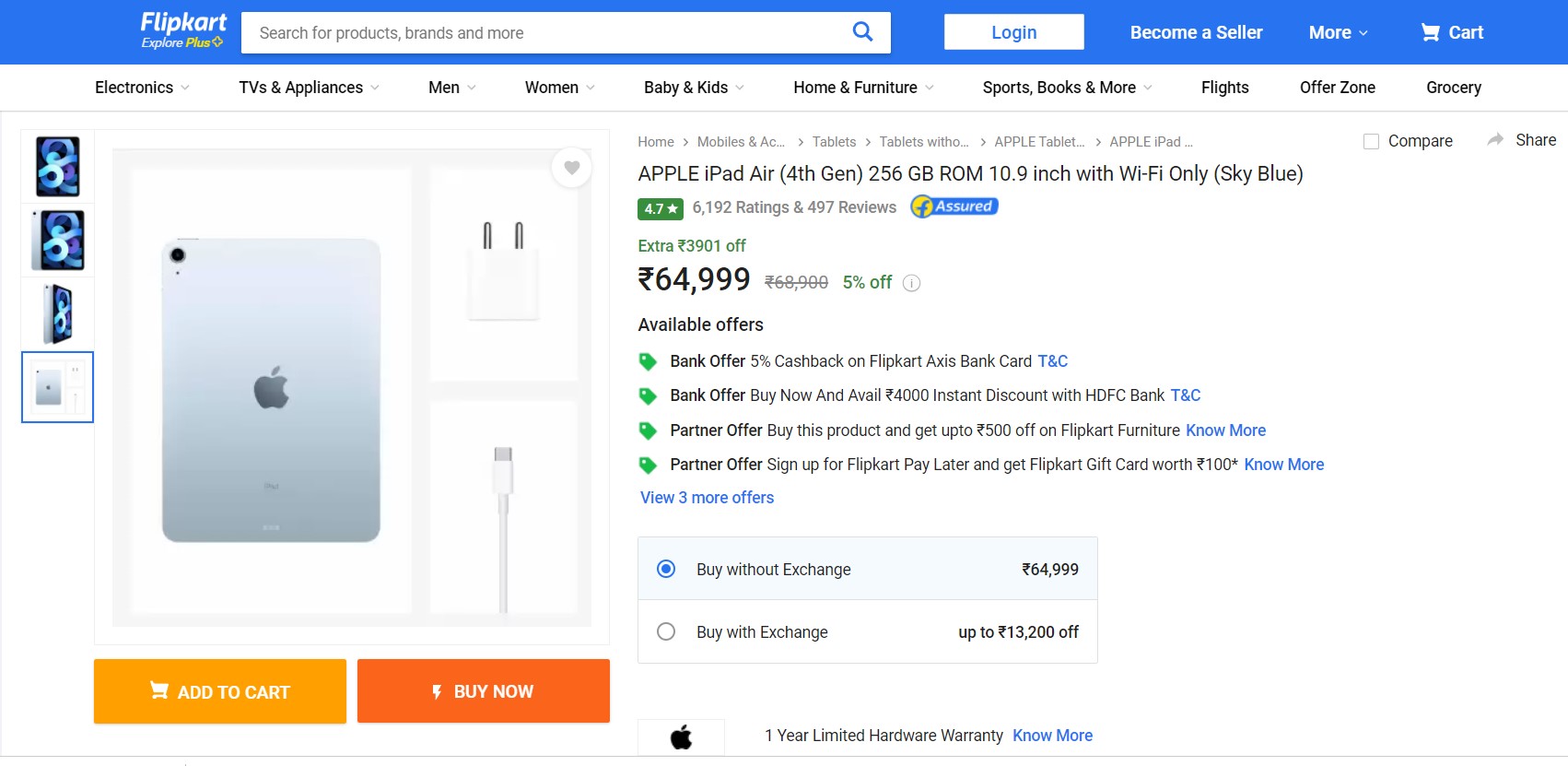 However, the key problem is with post-order.
Customers face problems with Flipkart:
Exchange policies
Return processes
Warranty issues
Affiliate marketing refunds
Unrealistic Exchange Policies:
An exchange offer is one of the key reasons for customers to upgrade their older or outdated products. However, Flipkart's exchange policy is very rigid and unrealistic.
Although their website indicates that the used products can be exchanged on their working condition and quality, consumers complain that the exchange value of the used products is reduced significantly even for minor scratches.
It makes them wonder how a used product would look like a brand-new product!
Complex Return Processes:
E-commerce companies need to agree that, unlike retail stores, customers are not given a chance to touch, feel, or try the product.
Customers buy products based on the description, image, and reviews. They do not feel them in hand. Hence, companies should offer flexible return policies.
However, Flipkart's return policies are unfair. Several customers complain that the agents force customers to keep the products.
They used to state a few policy guidelines and make customers use the products they have purchased.
Lately, this created a bad impression on the brand and customers refrain from purchasing newer products.
Warranty and Replacement Issues:
To showcase exclusivity and uniqueness, e-commerce companies like Flipkart strike deals with big brands and launch their newer products uniquely on their platform.
Those products are sold only via such platforms and customers are forced to purchase from them.
Since such products offer great features or value, customers eventually purchase them. However, if there is a defect in the product, Flipkart takes a back seat.
The agents inform customers that they cannot replace the product and they need to contact the manufacturer's service center.
Customers had to run to service centers where technicians would ask a series of questions to understand if the defect happened while manufacturing or it is done by the customers. Customers feel betrayed by these situations.
Affiliate Marketing Refunds:
Affiliate marketing is where an influencer or a reviewer periodically purchases newer products from the online store.
They share their experience and present them to their followers and give a conclusion on whether to go for it or not.
For this process, they are given a 1-2% commission amount from the e-commerce companies and they avail it next time they purchase an item.
However, a few sections of influencers had expressed their frustration via social media that Flipkart apparently delayed processing the amount and made them follow up several times.
This created a bad impression among influencers and reviewers too.
Business Impact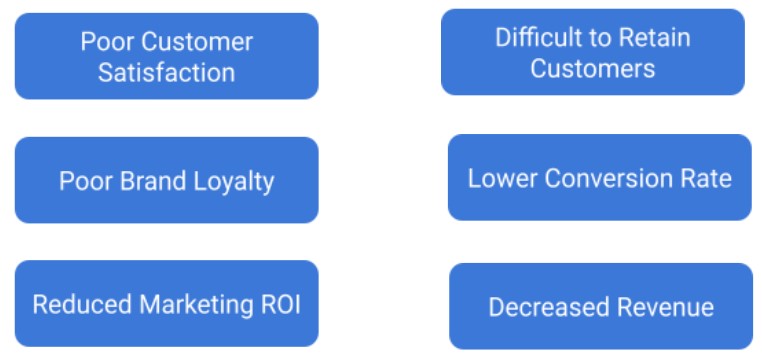 The Need For Faster and Easier Resolution

It takes 12 positive customer experiences to make up for one negative experience.
Book: Understanding Customers
Delivering superior customer service is crucial for customer retention and brand loyalty.
To do this, you need to invest in automated customer support tools.
Through automated customer service, you can provide faster resolution, enable customers to self-serve their common problems, reduce human error, and make your customer service more accessible.
Flipkart has automated customer service to an extent however for complex problems, they make customers talk to agents. It is not bad.
However, the real problem lies in the "operations" department where they need to trust and empathize with customers for the inconvenience they had to go through for exchanges, refunds, etc., and offer a faster and more flexible resolution.
They need to see happiness in customers' faces after talking to customer support teams.
Conclusion
Making brands customer-centric and improving customer happiness is the key to long-term success.
E-commerce companies should understand it well and offer better support.
Studies show that only one in five consumers will forgive a bad experience at a company whose customer service they rate as "very poor."
If your sales team gets to know that customers are abandoning your company because of poor customer service, they would vouch for hiring more resources and building a strong customer success team.
The negative feedback on customer service will be felt throughout the company.
If your customer service fails, your entire brand fails.
It is better to take action quickly and improve the customer satisfaction scores.
If you have any questions, talk to our customer support leaders and get tips and strategic guidance to improve your customer service.
Note: This article is written based on the opinion video shared by a Youtuber. Click here to watch the full video.