Unbiased comparison between Zendesk, Gorgias, Tidio, Tawk, and RoundView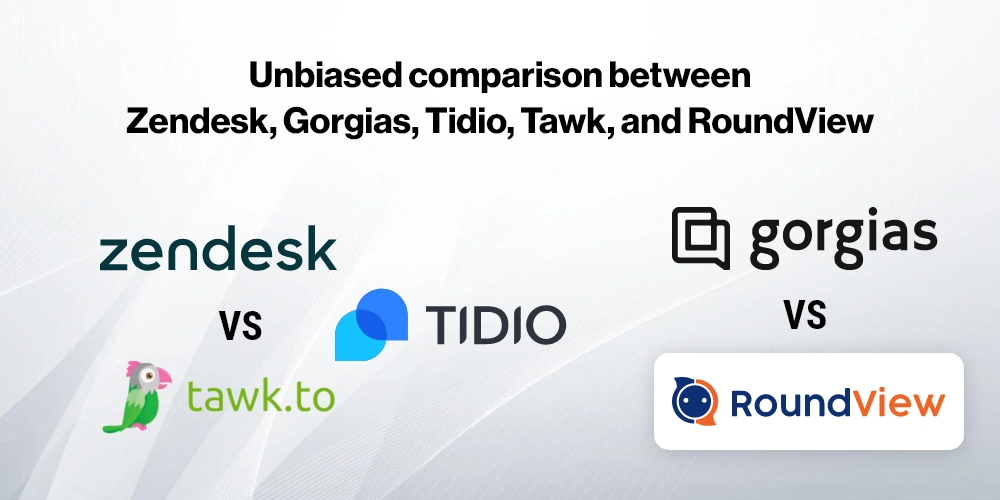 Choosing an apt customer support tool for your e-commerce business can be quite difficult in today's time. There are several tools available in the marketplace and each one comes with its own advantages and disadvantages.
In this blog, we are going to compare a few of the top customer support tools such as Zendesk, Gorgias, Tidio, Tawk, and RoundView to help you choose the best.
We will dissect each one based on the plans, features, and use-cases and help you go for the one that paves way for your e-commerce growth.
Comparison Criteria
1. Features
The tool that offers the maximum number of features to enhance customer support automation and self-service. Having the features that help in automating sales is an added bonus.
2. Easiness in creating workflows and configuration
One of the biggest pains in customer service automation is creating the right workflows that help customers to find what they are looking for easily. The tool should offer a dedicated onboarding team to help create the workflows.
Pricing model
Few customer support tools start with a free plan, some start at a lower base price, and some are at a higher range. We will look at which one offers the best value. We will also look at the hidden costs and agendas associated with the pricing model.
Users and agents
Few customer support tool providers cap the number of users or agents to access the tool. This will spoil the experience for both the customer and the companies.
Long-term benefits
With the evolving customer needs, the tool should be flexible, scalable, easily integrated with newer technologies, and grow with the company.
Customer Support Statistics
Before we get started, let us look at key statistics that highlight the importance of offering fast, easy, and positive customer support.
96% of customers say customer service is an important factor in their choice of loyalty to a brand.
72% of consumers say that when contacting customer service they expect the agent to "know who they are, what they have purchased and have insights into their previous engagements.
Companies that excel at the customer experience drive revenues 4% to 8% higher than those of their market.
69% of customers prefer self-service rather than speaking to an agent.
68% of consumers say it increases their perception of a brand when companies send them proactive customer service notifications.
Comparison Chart
Here is the comparison chart of Zendesk, Gorgias, Tidio, Tawk, and RoundView. This comparison is based on the features they offer in their most popular plans.
Features
Zendesk
Gorgias
Tidio
Tawk
RoundView
Customer ticketing system
Messaging on the web, mobile, & social
Basic self-service portal
Order tracking without agent support
Returns & exchanges without agent support
Automated answers for 70% of product questions
Upto 50 questions of only
Zendesk
Customer history dashboard
Shopify, WooCommerce, BigCommerce integration
Price
$49/per agent/month (billed annually)
Zendesk
$65/month (billed annually)
Tidio
Assessment
Zendesk: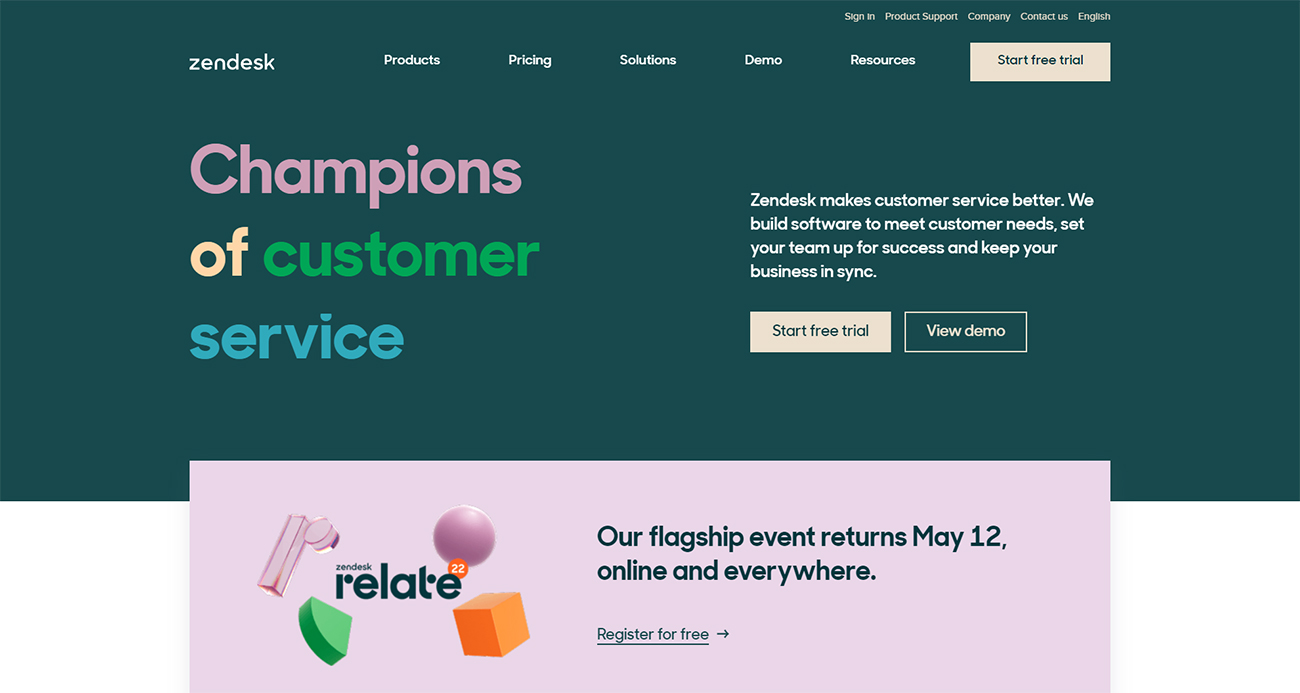 Zendesk is a popular customer support helpdesk software that has a market share of 14-16%. However, their basic plan offers very limited features and they charge per agent. Further, there is a sharp criticism of their customer support team. Many users have expressed frustration with poor assistance from the Zendesk team on product review sites such as G2. Zendesk offers better assistance and features if you go for higher plans. However, their higher plans start at $99/month and it is best suited only for enterprise-level companies.
Gorgias: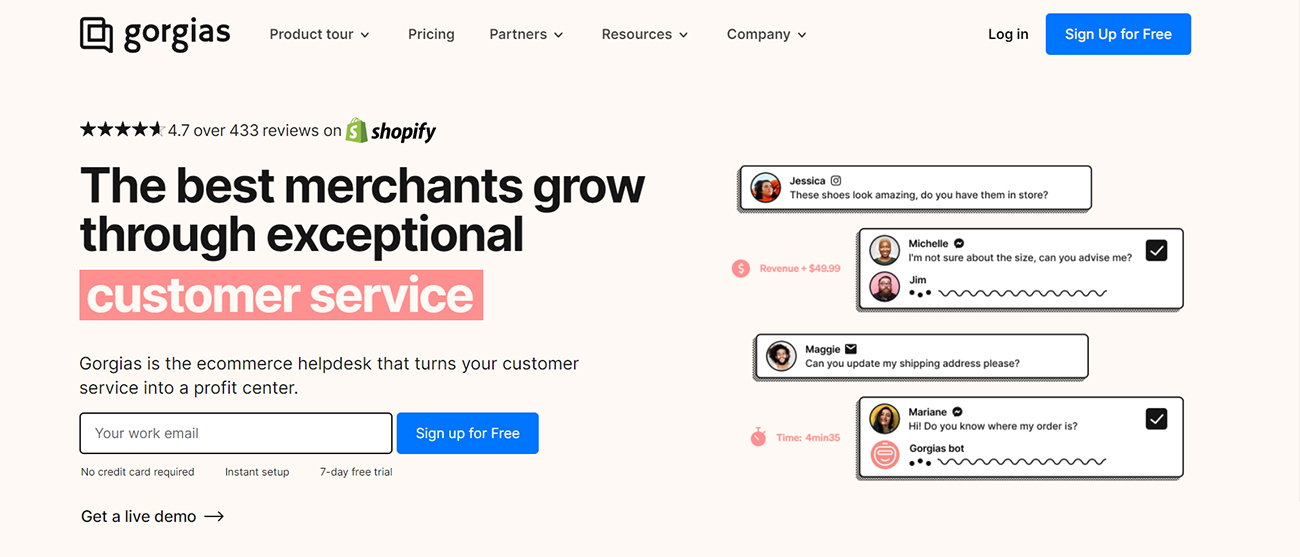 Gorgias customer support tool is slightly better than Zendesk as it offers unlimited users, macros, rules, and personalization. However, customers do not get assistance during onboarding and they have to do it by themselves. Further, this plan offers no features that help to increase sales and conversion rates. Therefore, Gorgias is a product that works as a good helpdesk tool and brings nothing more to the table.
Tidio: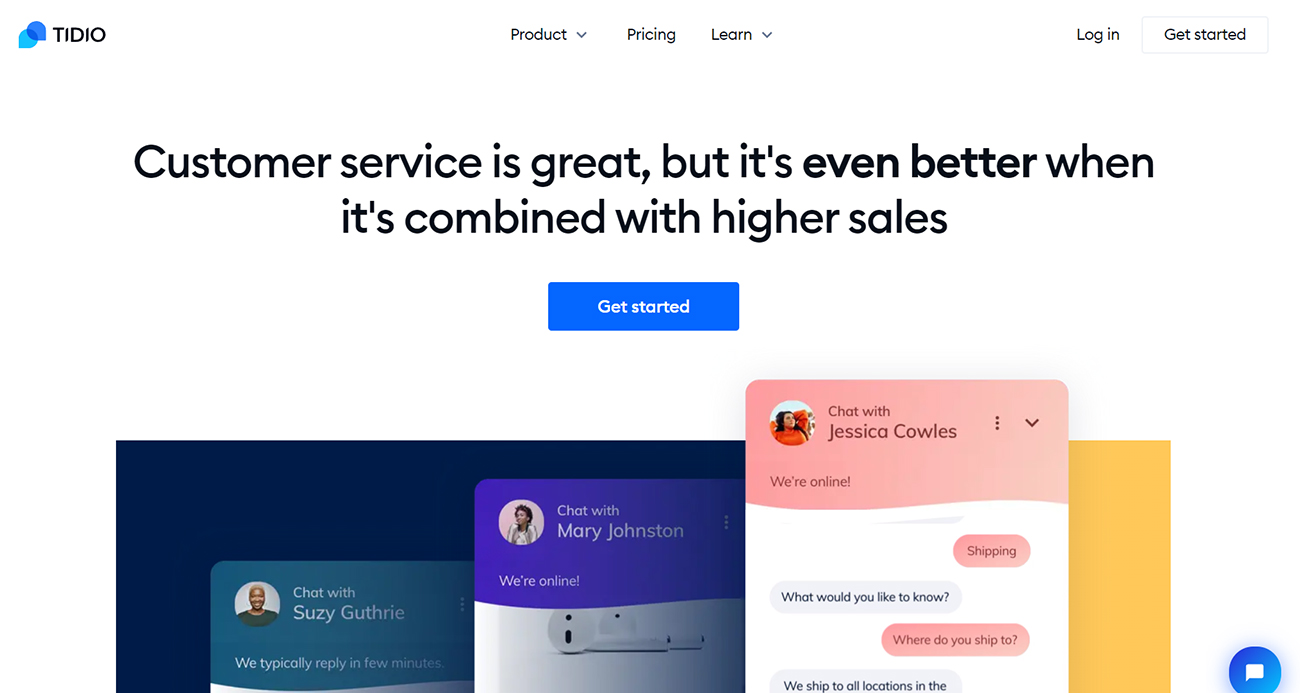 Tidio has positioned itself as more of a conversion tool rather than a customer service tool. The chatbot offers quite a bit of useful features such as proactive welcome messages, product recommendations, abandoned cart reminder messages, etc. to assist the e-commerce buyer journey. However, there are no self-service portals and customers have to raise tickets and speak to agents to solve their issues. This is quite a bummer in a time where customers prefer self-service rather than speaking with an agent. Further, at $65 per month, the tool is marginally more expensive than its competitors.
Tawk: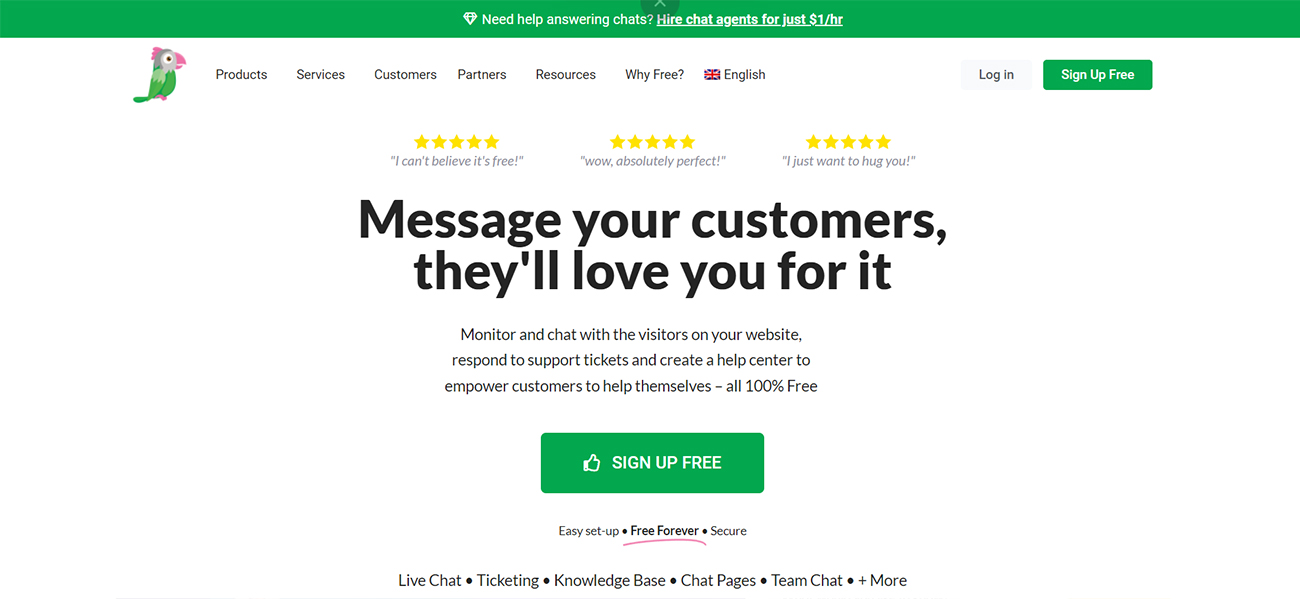 Tawk is one of the most commonly used live chat software because it is a free product. Anyone can download it by signing up on their website. It is a pretty basic tool that can help customers to interact with the companies over the live chat tool. Further, you can also configure the knowledge base to allow customers to help themselves. However, the problem with Tawk is that you always need to have a team member or an agent to answer customer questions. Hiring agents can cost $1 per hour and if your company has more number of customer questions, you will need to hire more agents and the customer service can get pretty expensive. Hence, Tawk is good for starters or small e-commerce companies, if you are a scaling business, then investing in other tools is the smart choice.
RoundView: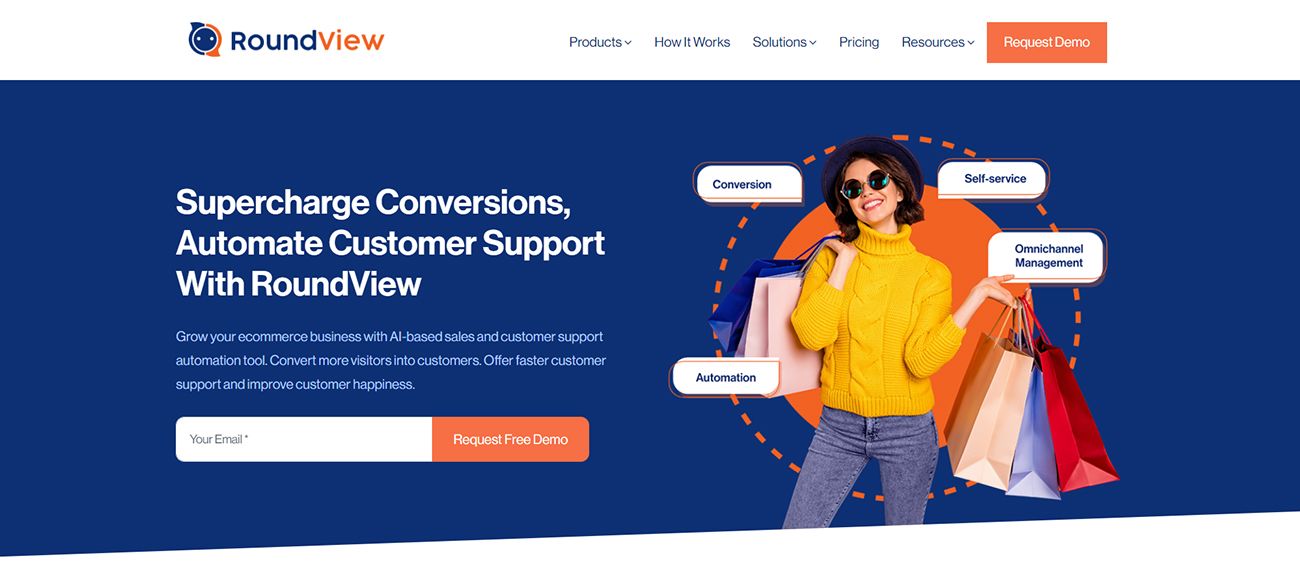 RoundView offers the most value for money. For $49 per month, you are getting a chatbot and a customer support helpdesk. You get a wide range of features such as one-step order status, an easy return process without speaking to an agent, unlimited agents, a chatbot with triggers similar to Tidio to improve e-commerce conversion rates, onboarding guidance, and many more. If you look at the comparison chart, the features will speak for themselves. RoundView is the go-to-customer support tool for small and medium-sized e-commerce companies since it provides maximum value for the money spent.
Conclusion
In the battle of Zendesk vs. Gorgias vs. Tidio vs. Tawk vs. RoundView, RoundView has the upper hand – simply for its features-to-cost ratio. Further, if you want a basic customer support tool to automate some of the basic customer questions such as order status, returns process, product FAQs, etc. you get a $9 per month plan too – view the detailed RoundView pricing here.
Now, the choice is yours.
We hope this comparison blog between Zendesk, Gorgias, Tidio, Tawk, and RoundView helped you make better decisions.
If you want to learn more about RoundView, see the features, understand how it works, and meet the team, request a free demo.