Website Visitor Tracking – the new era of hyper-personalization in B2B Marketing!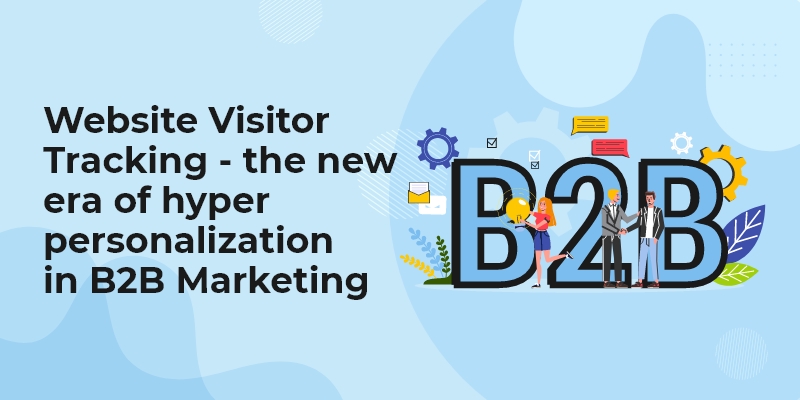 The real challenge for B2B companies is to generate more high-quality leads and convert them to customers. Regular B2B marketers apply all marketing techniques to target leads, and business owners/managers keep track of the efforts to know whether it is paying off. ABM is not a new concept, but with technology advancements and landscape changes, Account-based marketing has witnessed a resurgence. Today, with the arrival of Website Visitor Tracking, B2B marketing campaigns can give targeted audience data from 98% of website traffic.
Specific information about companies browsing your web pages has the potential to grow your business. While a few analysis tools provide details of the website visitors, they usually fall short when it melts down to harvesting specific information on the company and its people. The number of people visiting your website, the pages they surfed, time-spent on pages, and click aways can only throw a considerable amount of insights into the marketing strategy.
But, with website visitors tracking software, you'll be able to cull out helpful information to approach your target audience with personalized campaigns.
What is Website Visitor Tracking?
Website visitor tracking software tracks visitors and culls out essential data so you can target them as potential leads. 98% of your website visitors remain anonymous, so there is a definite need to uncover details of their identity if you had to convert them into leads and then customers. The website visitor tracking software pulls out essentials such as their name, email address, company name, phone number, or LinkedIn URL. The details get updated onto your Customer Management System (CMS) for follow-up.
Website Visitor Tracking Software Benefits
There are a number of things that can benefit you, and some of them are:
You will be able to track how many visitors viewed your webpages
Track the most visited pages and the time-spent
Insights on their whereabouts
Right-party contact information to target
Hyper-personalized campaigns to convert cold leads into potential customers.
How does a Website Visitor Tracking Software function?
Many businesses are curious to learn how it works before implementing it in their system. Well, it is easy to understand and does not require you to be tech-savvy.
DNS – Reverse Domain Name System
If you are coming across this terminology for the first time, there is no need to panic. In simple terms, every internet-connected device has a unique IP address and also has a reverse DNS record.
Website visitor tracking software uses reverse DNS to discover which businesses visit your website based on their IP address. They can also decode out ISPs, bots, and spammy traffic. This throws light on the perfect list of actual companies who visit your website. It's not a complicated approach to derive information from it; simply install a script on your website that directly collects the website visitor data.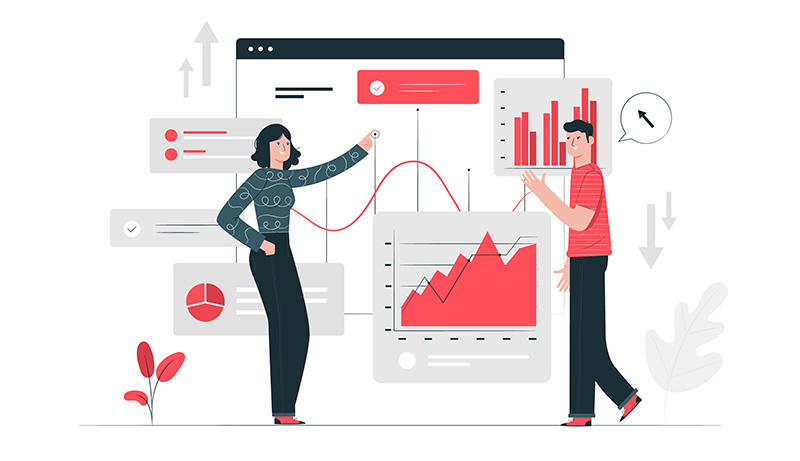 Running Personalized Campaigns
In the context of marketing campaigns, personalized campaigns target a specific visitor by leveraging the data and information you have about them. Personalized campaigns could go out to a website visitor in any form, including emails, display ads, or through executives directly calling the potential lead. Personalized campaigns are a proven way to increase success rates and have a measurable impact on your ROI and revenue. An additional advantage of a personalized campaign is that it goes in a timely fashion.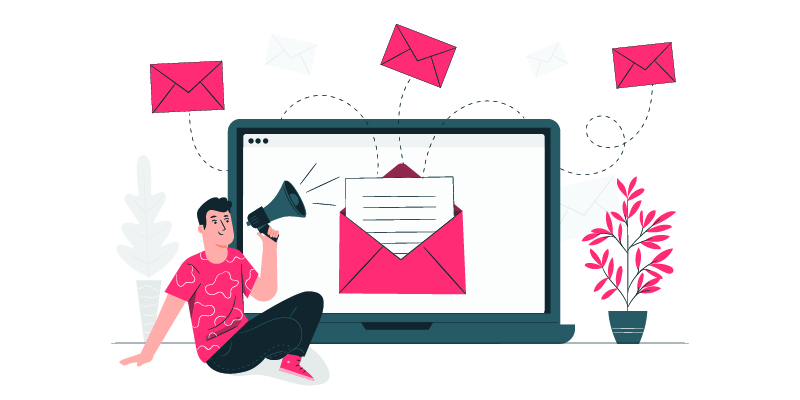 Wrapping Up
As a matter of fact, website visitor tracking software marks the new era of hyper-personalization in B2B Marketing. The tools are not invasive and therefore do not infringe on any privacy laws. Simply use this information to grab more clients and boost sales for your business. For more insightful discussion on website visitor tracking, personalized B2B campaigns, or a fully integrated solution, reach out to our experts for a conversation.