Gorgias vs. RoundView – Learn Why RoundView Understands E-Commerce Better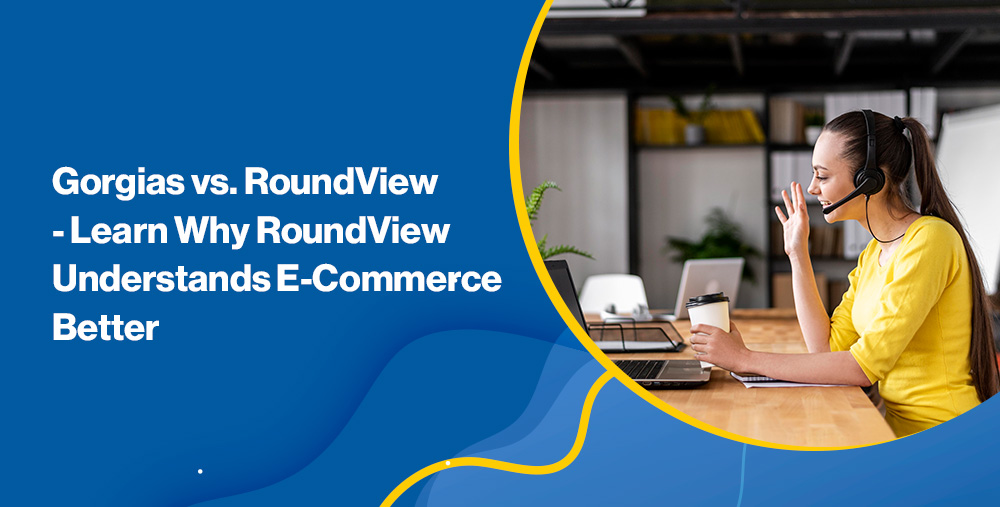 Jeff Bezos once stated that there are many ways to center a business, but obsessive customer-focus is by far the most protective of Day 1 vitality.
Amazon has been playing the customer-centric card ever since its inception which is why it is still on the top of the game.
Having an e-commerce store built around customer needs and building strong relationships will eventually help in business growth. The support you offer to your customers during pre-sales and post-sales is crucial for retention and brand loyalty.
Most importantly, 89% of consumers are more likely to make another purchase after a positive customer service experience.
To do it, you need to have a robust and smarter customer support tool that assists customers 24/7 while they are browsing your website and also help them self-serve their questions.
Tools like RoundView, Gorgias, Zendesk help in assisting customers throughout their journey. However, if you are looking for a perfect tool for your e-commerce business, then RoundView is a better bet.
In this blog, we are going to look at why RoundView is a better alternative to Gorgias (one of its key rivals.)
Importance of 24/7 Support and Self-Service
Today, 69% of customers prefer self-service to solve an issue or a complaint rather than speaking to a customer service agent. Having a self-service helpdesk for solving an issue helps customers to get faster resolution and also reduces the burden on support teams.
Hence, a good customer self-service tool should be flexible, scalable, feature-rich, offer precise routing, reduce customer service costs, and be affordable.
RoundView is a 2-in-1 customer support tool that allows you to:
Proactively engage with your visitors and convert them into customers
Resolve your customer issues quickly with a self-service helpdesk
Unlike other customer support tools, it assists your customers in both sales and post-sales and helps to increase conversion rates as well as customer retention.
RoundView offers several features such as:
One-click order tracking
Effortless returns and exchanges management
Automated answers for 70% of customer questions
Single inbox to manage multiple customer channels
Automated response to FAQs
Product finder tool to recommend personalized products
It delights your customers with super-fast service and turns one-time shoppers into repeated loyal customers.
Disadvantages of Gorgias
Gorgias is a customer support tool that is been in the market for a few years. Quite a few companies are using it to assist their customers in post-sales and resolve issues. However, it is not a complete solution.
With Gorgias, you are getting a tool only for customer support and not for sales or to increase conversion rates.
Further, it is facing criticisms such as:
High pricing plans
Difficulty in finding older tickets
Social media integration
Dashboard glitches
Slow connection
Limited features
Vague reporting and analytics
Boring UI
Most importantly,

Gorgias claims it is a helpdesk for eCommerce. However, it does not fulfill every eCommerce customer's needs.
Why Should E-Commerce Companies Choose RoundView?
RoundView is conceptualized and built to fulfill e-commerce customers' needs. It helps customers in pre-sales using proactive triggers and answers your customers' common questions on product, shipment, transaction, returns, exchanges, etc., and assists them post-order.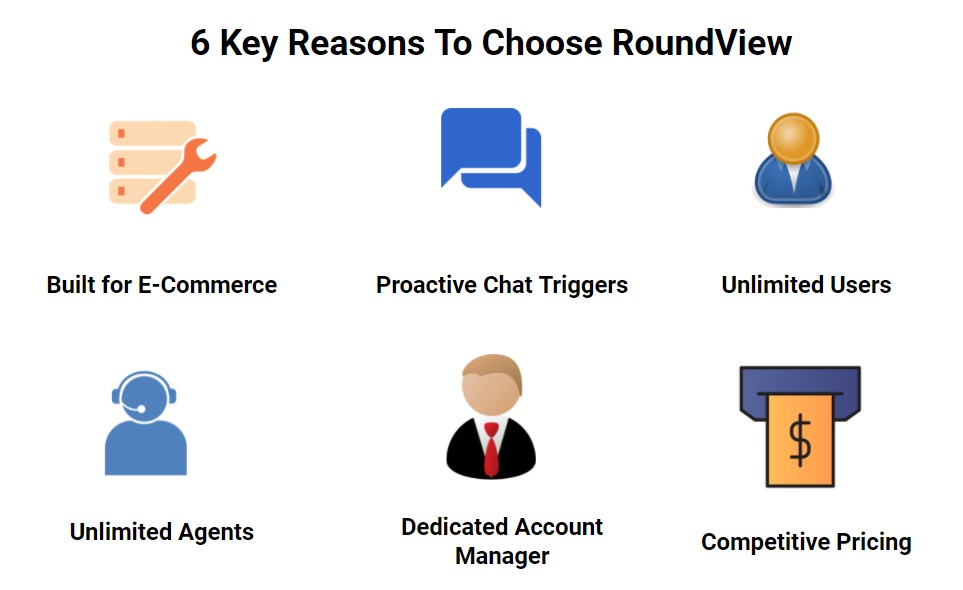 Helpdesk For E-commerce
RoundView helpdesk is built specifically to solve e-commerce customers' needs. If your website offers many products with vastly different features and specifications, it helps customers to select the right products using the product finder feature. Customers will be taken through a series of steps that makes them narrow down their desired product in the right size and specifications to avoid returns, exchanges, and customer dissatisfaction.
Proactive Chat Triggers
Proactive chat triggers are widely used by e-commerce companies today to track visitors' behaviors on the website and used to send automated messages to increase their engagement. For example, if a customer is on the homepage, you can send a message like "What they are looking for?" or showcase the trending products or highlight the ongoing sale. If a customer is on the product page, you can state the available offers. If a customer is on the cart page, you can encourage them to complete the transaction by sending social proof notifications. If your customers abandon the cart items, you can send cart reminder alerts and offer additional discounts to influence them to finish the transaction.
Unlimited Users
Other competitors used to charge per agent and they cap user interaction based on the plans. RoundView allows unlimited user interaction and offers more value. Further, unlike Gorgias, not every customer question is considered as a ticket. The system automatically analyzes the importance of the issue and marks it as a ticket accordingly. Further, the agents get to manage the conversations in a single dashboard from all customer service channels like phone, email, SMS, Facebook, etc. It saves their time and effort.
Unlimited Agents
Within the helpdesk, companies can create workflows for exchanges, returns, payment-related queries, order tracking, changing shipping address, etc. Customers can choose the problem they want to resolve and follow the path designed by the companies and resolve the issues by themselves. If the issue is complex, the helpdesk automatically routes the query to the relevant agent and helps to solve the problem quickly. If offers unlimited agent creation for companies to make the best use of the helpdesk.
Dedicated Account Manager
One of the biggest complaints with many customer support product vendors is the lack of support in creating customer service workflows. At RoundView, we take customer support seriously. You will get a dedicated customer success manager who will be your ally from day one. We become a part of your business from day one.
Competitive Pricing
One of the primary reasons why e-commerce companies are switching to RoundView is because of the value it offers. You get several features at a low price. The features help you to increase your conversion rates as well as enhance your customer service experience. Further, it comes with built-in connectors to integrate with platforms like Shopify, Magento, BigCommerce easily. The migration process is also fast and effortless.
Featurewise Comparison: RoundView vs.Gorgias
Routing to live agent based on customer question or complaint
Dedicated customer support manager
Proactive triggers to engage visitors
Personalized product recommendation
Cart abandonment reminder
Upselling and cross-selling triggers
Personalized offers for repeat customers
One inbox to manage all of your customer support channels
Real-time, shareable and advanced reporting, and analytics
Custom team roles and permissions
Shopify, Magento, BigCommerce Integration
$99 per month
inclusive of all features



$300 per month
+$23 for each extra 100 tickets
Conclusion
Gorgias is a good tool if you are running a D2C or B2B business. However, if you are looking for a tool specifically for your eCommerce store, RoundView is the go-to-helpdesk.
With RoundView, our team will help you from scratch to build the right customer resolution workflows, customized dashboards, and help provide excellent service for your customers.
Schedule a FREE Demo with us now
Join the top e-commerce companies that switched to RoundView.
Insights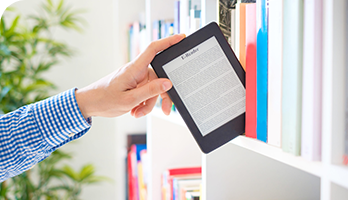 Gain knowledge from our deep, thought leadership books and deliver exceptional customer experience using conversations
Download Guides
Success stories of our customers with distinct use-cases and a variety of challenging scenarios
Explore Case Studies
By signing up for this form, you agree to receive communications from RoundView in accordance with our Privacy Policy.