Put conversational commerce into action – at scale
Struggling to put conversational commerce into action? RoundView can make it easier. Our platform is flexible, scalable, and easy to use with advanced conversational AI features to deliver a frictionless shopping experience for your customers and boost your conversion rates.

Chatbot

Live Chat

Texting

Product Guide

Automated Responses
Drive more sales
Answer your customers' questions and concerns whenever they want. Our proactive approach to conversational commerce can intervene at critical moments such as when a visitor checks out your pricing page, solutions page, or if they shift back and forth between two product options, or is unwilling or having trouble at checkout. RoundView helps provide hyper-personalized assistance with applications such as chatbot, live chat, SMS/text, etc. to ensure your customers receive a faster, meaningful experience and increase sales.
Explore more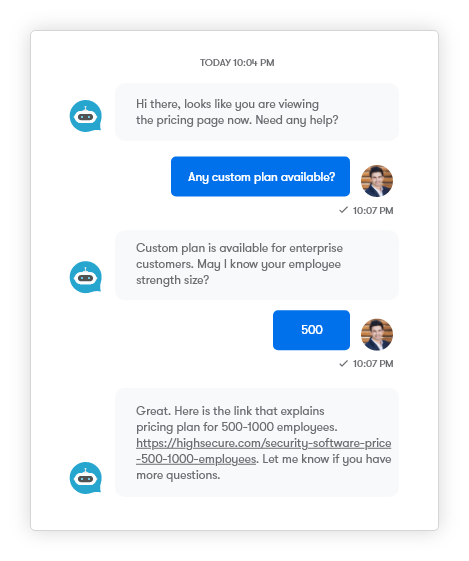 Enhance customer experience
Don't display banners "Holiday season sale." Tell customers, "Hey, we've got a special holiday season offer on these products. Would you like to know more?" Transform the entire website experience into conversational. Enable 24/7 two-way communication, present products in carousels, answer the pains of your customers with empathy, make them self-serve common questions about the products, save time, reduce the burden on your support teams, and deliver a fluid, futuristic experience that presents greater customer satisfaction and loyalty.
Explore more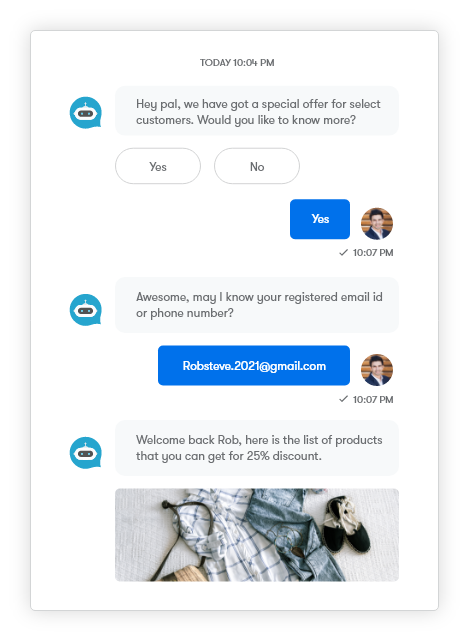 Drive more pipeline for your B2B eCommerce
Listen and learn from your customers while building a strong relationship. Leverage the rich data provided by the RoundView conversation platform to understand your customers' key buying intent. Help your go-to-market teams to show the right content that addresses their pains and nurtures them. Offer your customers the ultimate booking convenience for appointments, RFQ, pre-order, etc., and drive more sales pipeline. You can also measure the performance of your campaigns instantly and optimize the experience for better.
Explore more