Answer your customer's questions proactively
Add the key missing element on your website, conversations – the human thing and proactively answer your customer's questions and problem statements with the touch of friendliness, excitement, and empathy.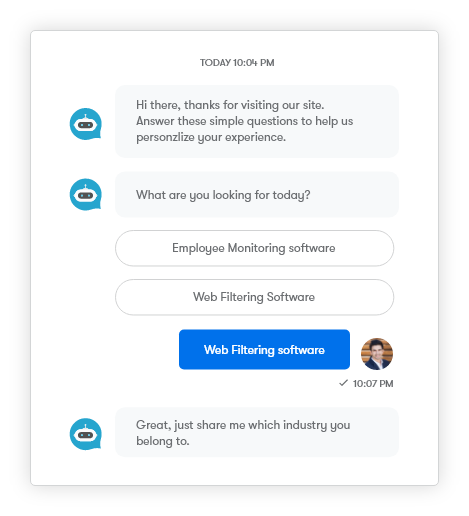 Intervene at critical moments
Leverage the interactive environment of the RoundView conversational platform to intervene at critical moments such as when your visitor checks out the pricing page, customers page, or they shift back and forth between two product options, or having trouble at checkout and answer their concerns.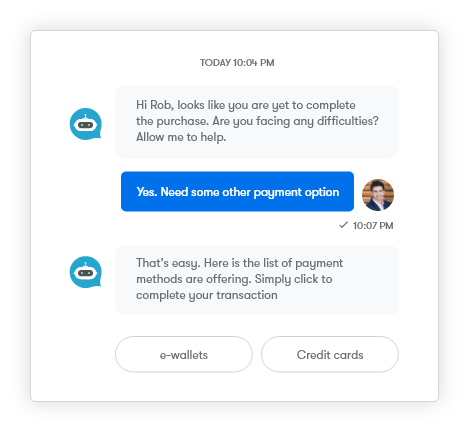 RoundView does all the heavy lifting and makes more conversions
Provide hyper-personalized experience
Learn your customer's needs precisely to offer the solution tailored for them. RoundView conversation acceleration platform offers your buyers "decision support", saves the research time, and takes them closer toward the purchase faster.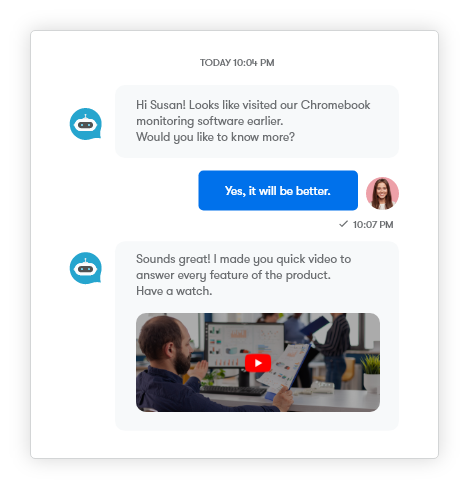 Allow buyers to talk to sales reps soon
Get your online shoppers from your e-commerce store to your brick-and-mortar store in just a matter of seconds. Quickly allow them for appointment booking with sales reps for quotes, consultation, demo, and make them bypass the lead forms.