Show order status without using agents
Show order status in seconds
Allow customers to track their orders in a single step using their order id or email address. Provide instant updates and allow them to track the shipment step-by-step.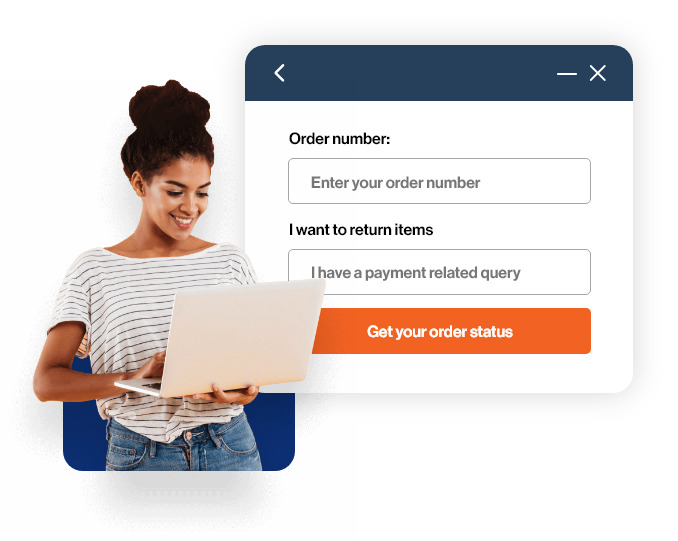 Let customers update their delivery address by themselves
Offer the convenience of updating the delivery address after placing the order. Allow customers to choose the reason and enable them to resolve their requests by themselves.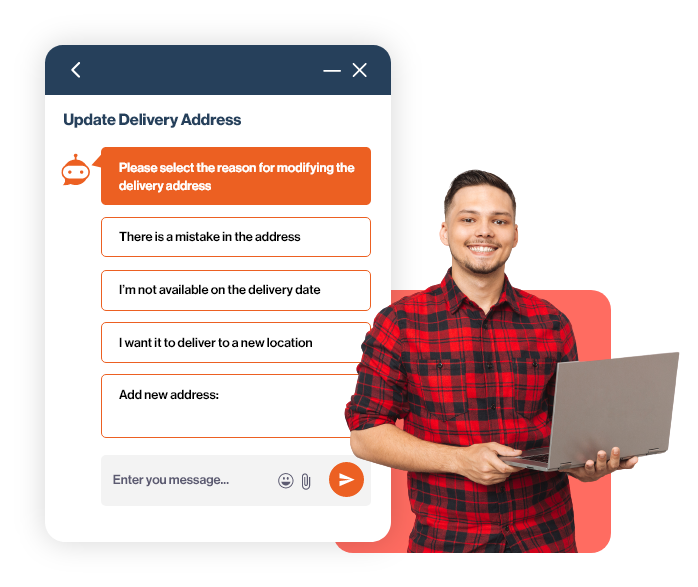 Route only the complex questions to agents
Analyze the importance of the customer issues, set rules, and automatically route them to the relevant agent or department.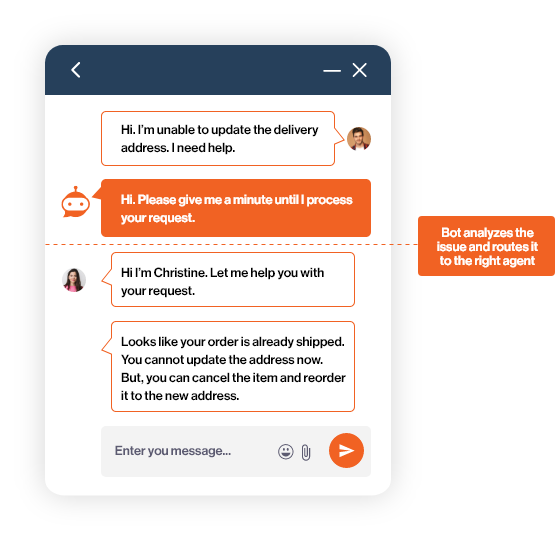 Holistic dashboard to view customer purchase history
Take advantage of the holistic dashboard to view your customer's purchase history, lifetime value, and issues.