Offer the ultimate returns and exchanges convenience
Amazon-like self-service dashboard
Build an Amazon-like tab for your customers to manage their returns and exchanges easily.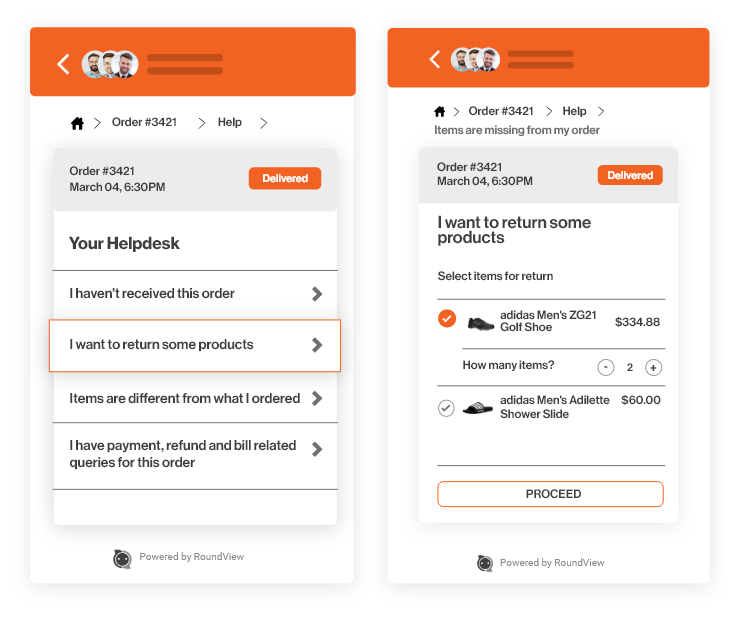 Offer instant resolution
Allow customers to pick the reason for returning the item and offer an instant resolution – whether it is a refund or an exchange.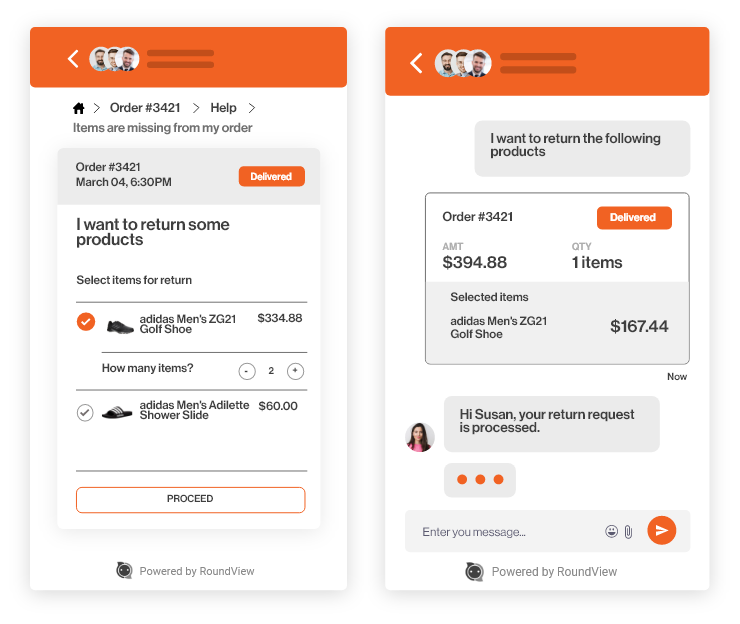 Route complex issues to live agents
Analyze the importance of the customer issues and frustrations, automatically route the question to the relevant agent in the same interface.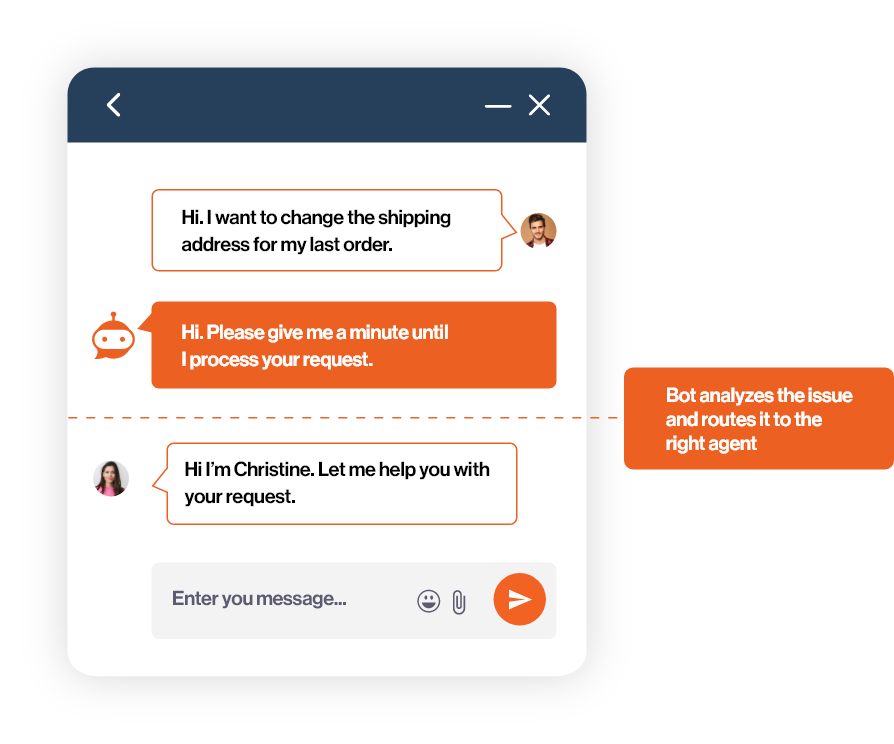 Encourage New Purchases
Recommend similar products and add-ons using proactive chat triggers and influence customers to make new purchases.