From Generating Leads to Closing Deals. Your One Stop Solution.
You have built an amazing product. You have spent several dollars promoting it. But your conversion goals look hard to reach. Don't worry, this is not only happening for your business. Today's B2B customer behavior changed radically. With frequent visits to B2C e-commerce sites, they expect the same experience from B2B companies and the challenge comes in the form of delivering relevant and personalized experience throughout their journey that helps in conversion. "73% of B2B buyers say they want a personalized, B2C-like customer experience," (Accenture and SAP Hybris Study).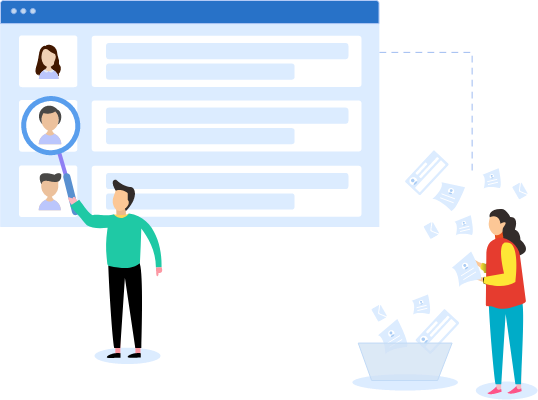 Our advanced AI powered conversion acceleration platform is built exclusively for B2B companies like yours that helps identify your anonymous website visitors profile in real-time, discover what they are looking for, deliver relevant and contextual experiences throughout their journey, and generate highly qualified leads for sales teams to close deals quickly thus increasing revenue for your company.
Aligning Your Sales and Marketing Teams to Accelerate Conversion
Your sales and marketing team have a common target – conversion. But many times, they operate in silos which pave the way for ordinary results. Our Conversion Acceleration Platform helps to close the gap between both the teams and make them work more efficiently. Our clients saw a whopping 75% increase in the sales win rate with our platform. With precise targeting, you can engage your visitors, enhance the relationship, and drive faster conversions.
If aligned rightly, your marketing-sales relationship becomes dynamic and robust which results in maximum conversion
RoundView Conversion Acceleration Platform – How does it work?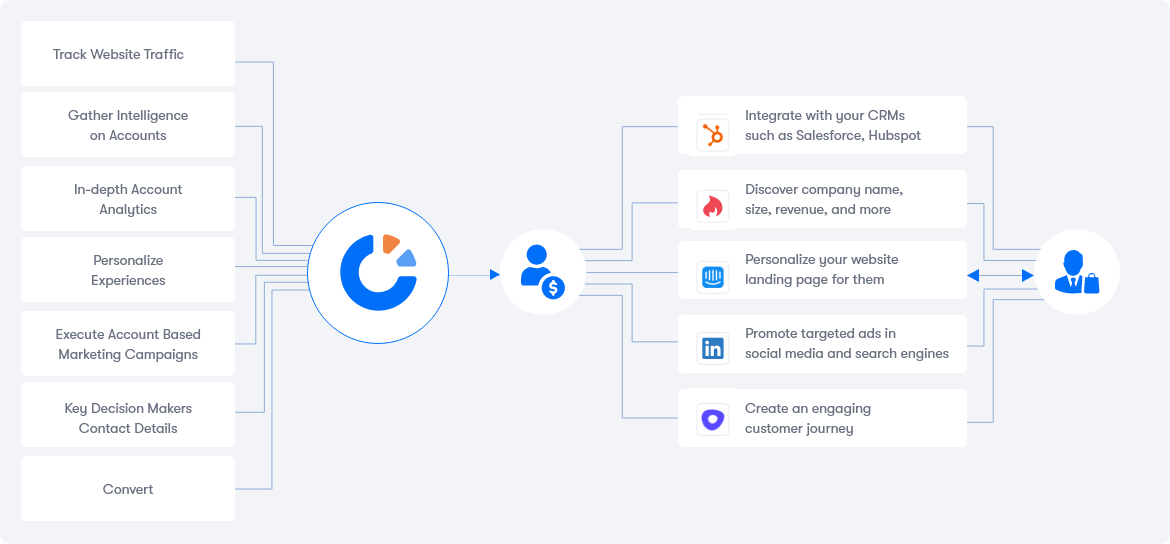 Accelerating Conversion Through Holistic Solution

Lead Generation
Our lead generation platform provides you the intelligence to track your website visitors in real-time. It offers firmographic data such as name, location, company size, revenue, key decision makers, and other useful data like average session duration, pages they visited, and number of website visits. It lets you discover the intent of the visitor, segment, and helps you to contact them directly.
Learn More

Account Based Engagement
Our Account Based Engagement (ABE) platform goes beyond account based marketing approach as it aligns your marketing and sales team to collaborate more closely in nurturing high value accounts by targeting them with specific ads or campaigns and evaluating the outcomes. Our ABE platform has a proven track record of generating more pipeline, higher conversion, closing larger deals, and greater customer retention.
Learn More

Conversational Chatbot
Engage and nurture prospects with hyper-personalized messages. Book meetings with your sales teams at convenient time slots. Alert your sales reps the moment target accounts visit your site. Make them join a live chat or call in real-time via the chat interface. Enable two-way contextual conversation with prospects and convert them fast.
Learn More