Case Study
Proactive Chat Triggers + Automated Support Led Boxes.com Pick RoundView Over Gorgias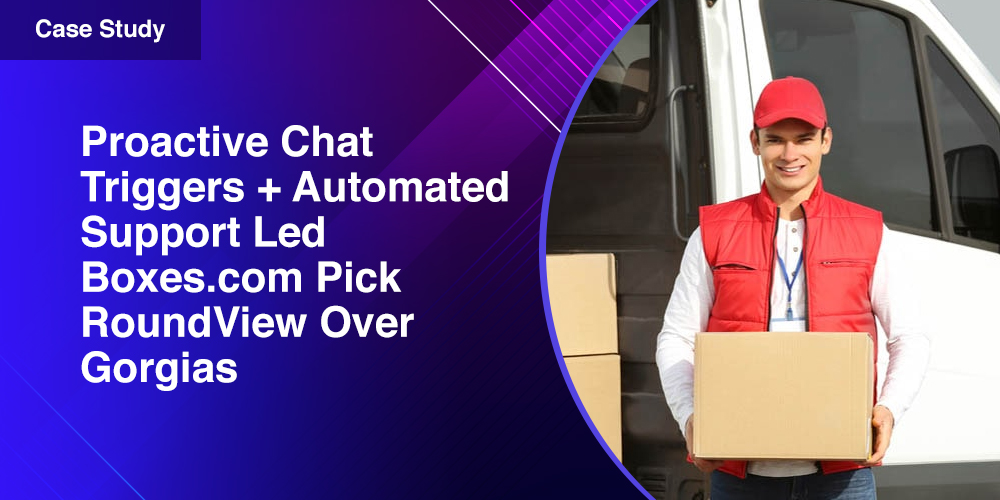 Client Background
Boxes.com is a nationwide distributor and importer of packaging, shipping, and industrial supply needs. They stock over 10,000 industry products and spent over 30 years developing and selling packaging solutions.
The Situation – Low response time, Poor productivity, & Average conversion rates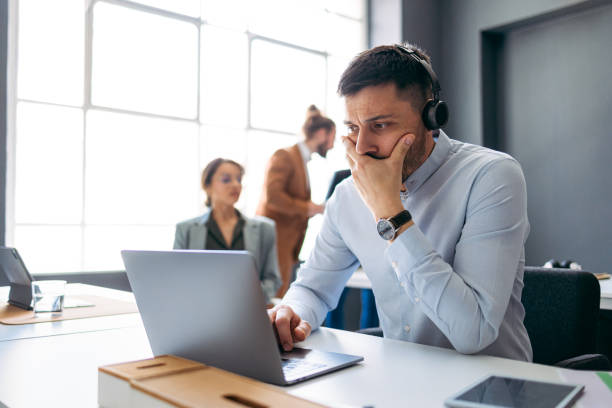 Since the client distributes boxes and custom products through distribution centers in Miramar, Florida, Topeka, Kansas, Totowa, New Jersey, Elgin, and Illinois, they receive numerous support questions every day.
Customers frequently inquire about their order status, shipping times, return policies, and other details. In addition, there will always be questions related to the product, such as box strength, measurement, differences between short and large wardrobe boxes, quotes, etc., from potential customers.
The client strives to respond faster to customer questions in the prospecting and post-purchase stages. However, their manual process took a long time to respond to customer queries, adding to the support staff's workload and increasing the cost-per-interaction.
They were confronted with two major problems :

Their customer satisfaction rate was around 70%, with an average of 3 stars, and their website conversion rate was around 2%. These metrics had a significant impact on their sales and customer retention rates.
They looked for a solution that solved both of these problems.
Tools considered
Customers today place a high value on customer service; 50% of customers will switch to a competitor after a single negative experience. The client knows this very well and looks for a solution immediately.
However, customer support requirements in e-commerce differ from those in other industries. The customer base and transactions will be more significant here. There will be frequent inquiries about order status, returns, replacements, refunds, etc.
After conducting extensive research, our client realized that having an AI-powered chat tool on their website would allow them to respond to common customer questions faster. In contrast, agents can handle the more complex ones.
As per studies, 67% of customers prefer self-service when dealing with customer service issues rather than speaking with a company representative. As a result, the client decided to implement a chatbot + helpdesk system on their website to provide self-service and instant resolutions.
The client's two finalists are RoundView and Gorgias because both are built specifically for eCommerce. However, upon closer inspection, they discover that RoundView can assist with increasing conversion rates and providing support, whereas Gorgias assists only with support.
The key difference between RoundView and Gorgias are as follows:
Customer support + conversion tool
Proactive chat triggers helps companies to increase conversion rates
Connect website visitors with live agents for shopping guidance
Reduces customer drop-offs with exit-intent triggers
The Pro plan with all features is $99 per month

x Only helps to resolve customer complaints
x Such a feature do not exist


x Live agents are used only to resolve complex customer questions
x Such a feature do not exist
x Only support features costs $360 per month
After learning about the benefits of RoundView, the client decided to go with it because it can help them provide excellent customer experience from start to finish.
Solution – Automated responses, Faster Resolution, & More conversions
Previously, the client handled customer questions via phone and email, with response times ranging from 4 to 48 hours.
With the help of RoundView's AI-based chat tool, the client was able to automate answers to 50% of support questions. The proactive chat triggers allowed them to help customers during their discovery stage.
1. They have created automated rules for repetitive questions like "Where is my order?" or "How do I return an order?" etc, and freed up agents' time to handle more serious tickets.
2. RoundView increased agent productivity by centralizing all customer interactions, including email, phone, text, and direct social media messages.
3. The chatbot provided immediate answers to prospective customers about the product.
4. Proactive chat triggers kept customers from leaving the product detail pages and cart pages, increasing their engagement.
The Result – Improved responses & better conversions
The client responded to customers in less than 2 minutes using the chatbot, and the helpdesk system provides 120x faster resolutions to customer questions than before.
Their CSAT increased by 25%, from 70 to 95.
The proactive chat triggers increased conversion rates by up to 20%.
RoundView stands out because it functions as both a conversion tool and a customer support portal. It enables our customers to receive support and shopping assistance more quickly. Our conversion and customer satisfaction rates both increased.
Cheryl Hakimi
Manager, Boxes.com
Conclusion
Companies can spend up to 15% of their revenue on customer service and support.
With RoundView, you can develop a one-of-a-kind strategy to increase conversions and sales through customer support while also improving service quality.
Our AI-powered chat system will assist your e-commerce customers in self-resolving issues and will scale with your business without additional staff.
Request a free demo as soon as possible to see the incredible advantages of RoundView over Gorgias.