Case Study
This workforce management service provider closes 34% more deals with RoundView account-based marketing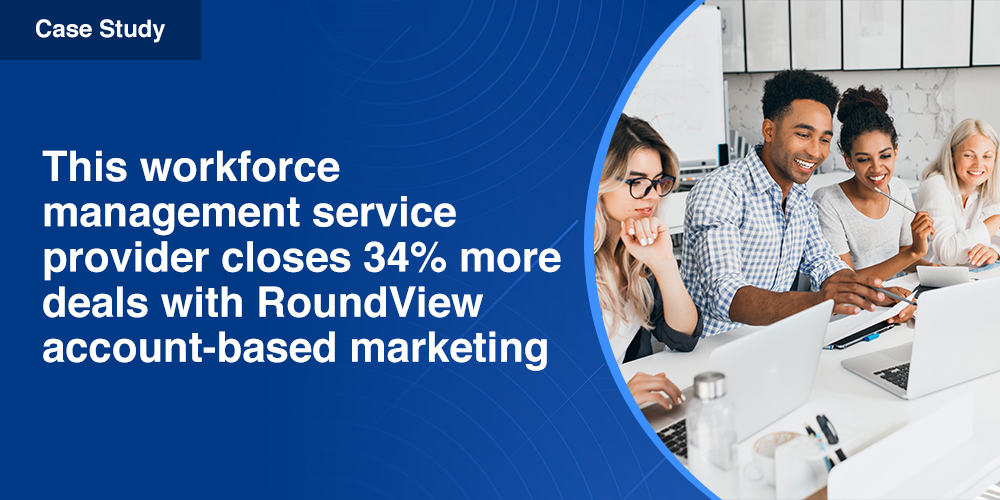 About the client
Our client provides cloud-based workforce management solutions and services to enterprises of all sizes. The platform allows over 30,000 registered users to schedule meetings, track progress, update work status, execute fieldwork, connect remotely, and reap the benefits of a full suite of workforce management tools. The platform empowers the employers and leadership teams to stay on top of their projects, workforce, deadlines, accounts, etc. The client also provides on-demand professional workforce management services.
Key Highlights
34%
Increase in registrations
60%
Increase in retention and renewals
5X
Increase in net revenue
The challenge
As a rapidly growing workforce management platform, our client faced difficulty in channeling their marketing efforts in the right direction to meet their global expansion goals. They initially adopted a spray-and-pray marketing approach that lacked focus and resulted in wasteful spending of a huge sum of money. This was exactly when they realized that they needed a concrete account-based marketing strategy in place that hyper-targets buyer accounts based on individual interests and preferences.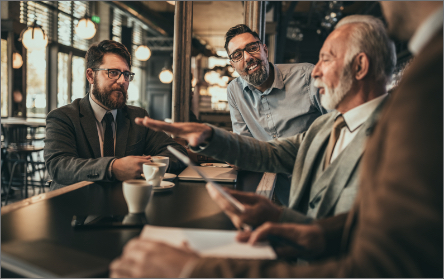 Their goals business goals were-
To build a unique account-based marketing strategy that works
To increase the number of registrations globally
To automate marketing campaigns and generate a qualified sales pipeline
To improve customer retention rate and drive revenue growth
To refine the marketing efforts with micro-targeted campaigns
Solution
After trying multiple campaigns themselves, the client discovered that they needed expert hands to do the ABM for them. Limited resources, lack of hands-on experience, and budget constraints were the main reasons they burned their fingers and resorted to seeking expert help. They chose RoundView for its proven track record of creating successful account-based marketing outcomes for a wide spectrum of clients across various industries.
The expert team of ABM specialists at RoundView discovered that the client needed unique account engagement insights to engage each target account specifically. RoundView helped the client identify and attract the right target accounts within the buying committee and orchestrate the right messages to them at the right time.
Here are a few of the key ABM steps that helped the client achieve their business goals:
The RoundView team collated the existing CRM data and other account data in a centralized view and enriched the customer data to decipher intent and behavior insights.
After a thorough and in-depth analysis of intent data, fit data, account data, contact data, lead data, and engagement data, RoundView helped the client to identify the potential accounts with buying forecasts.
The team of account-based marketing specialists of RoundView helped create, curate, and optimize marketing and sales content to nurture account engagement.
They rendered remarkable support in automating marketing and sales campaigns with the best ad creatives that generate qualified revenue and leads.
The rich and robust data visualizations of RoundView empowered the sales team with crucial insights to prioritize the accounts that are more likely to buy immediately.
They helped the client uncover new demands and spearhead upselling initiatives with enriched opportunity insights.
Conclusion
The strategical approach of RoundView helped the client achieve the predicted revenue growth and increase global registrations. The client closed 34% more deals and had 68% more customers coming back which collectively resulted in an incredible 5X increase in the annual net revenue. Sounds inspiring, right? This could be your success story too! Talk to our experts now and schedule a free consultation on how to create a unique ABM strategy that works for your business.