Case Study
68% Faster Response & 15% More Conversions For uBoxes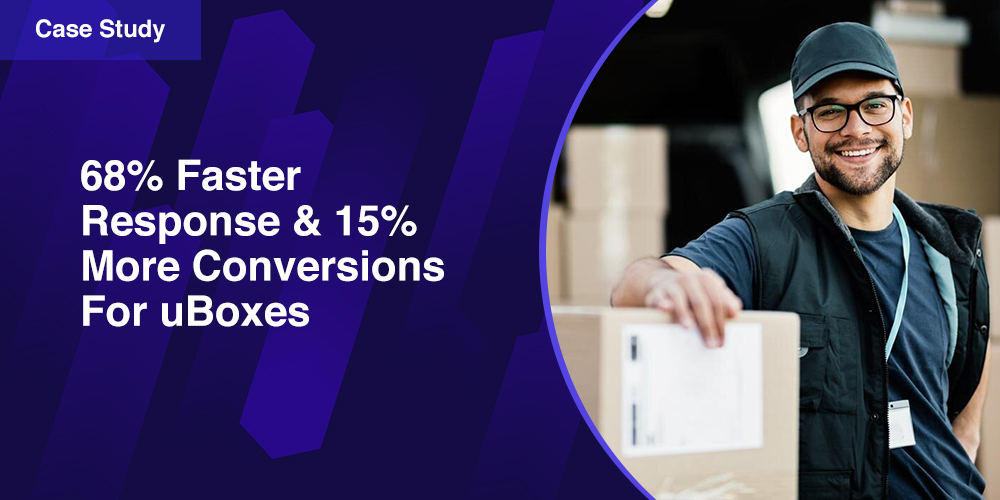 Client Background
Our client, Uboxes, is a leading provider of direct moving boxes to consumers and businesses in the United States. For many years, they have sold high-quality boxes at a reasonable price and shipped over 100,000 boxes per day.
The Situation – Manual support process with a high response time
The client takes customer service very seriously. They strive to provide the quickest support possible, whether it is to answer customer questions product detail pages (PDP), shipment tracking, or post-sale issues. They provide customer service via phone, live chat, and email. However, their customer support agents and team members face the daily challenge of answering the same customer questions.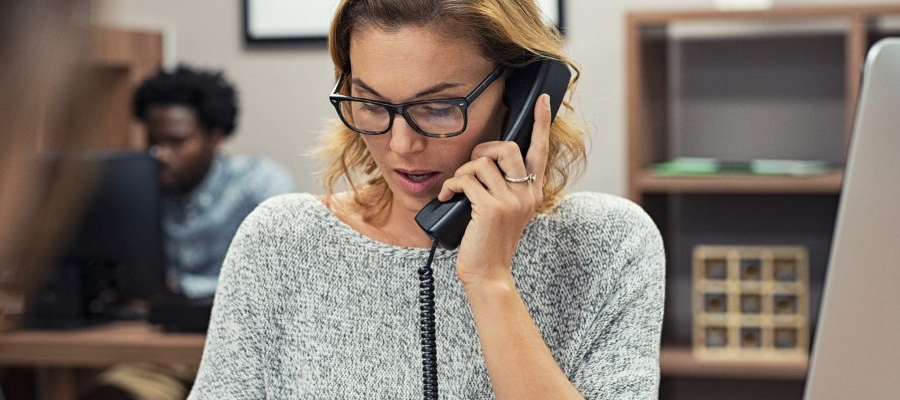 The following are some frequently asked customer questions:
Where is my order?
What is the return and refund policy?
How to cancel my order?
How to place an order over the phone?
I need to know the box strength and dimensions
I want a quote, and so on.
The client was in a situation where they needed to find the simplest and most efficient way to provide answers to the questions listed above, particularly "where is my order?" because they provide free shipping and delivery on all packing boxes and packing supplies.
They used internal support staff to answer customer calls, respond to emails, and answer live chat questions. It has significantly increased their customer support costs, and most importantly, the support staff is tired of answering the same customer questions over and over.
Since they had a limited budget for customer support, they were unable to hire agents or outsource customer support to a call center.
They conducted research on customer support automation tools and began experimenting with Freshdesk, which offered a free plan.
However, they didn't find the tool useful because Freshdesk is more of a ticket management platform and does not offer extensive customization for automation to answer frequently asked customer questions.
Solutions offered – Automated system, improved resolution time, and more PDP conversions
Earlier, responding to a customer inquiry took the team two business days. Freshdesk, their previous customer support tool, did not support automation and only integrated tickets from email, social media, and chat in one place.
They had to rely on support staff once more to respond to customer inquiries. Their CSAT (Customer Satisfaction Score) did not significantly improve.
RoundView's automation module and all-in-one inbox served their needs perfectly.
They found the following features to be incredibly beneficial:
1. Automated rules can answer repetitive questions such as "Where is my order?" or "How do I return an order?", allowing agents to focus more time on serious tickets.
2. RoundView centralized all customer interactions, including email, phone, text, and social media direct messages, and increased agent productivity.
3. Customers can connect with the support team in real-time by using chatbot triggers on product detail pages (PDF).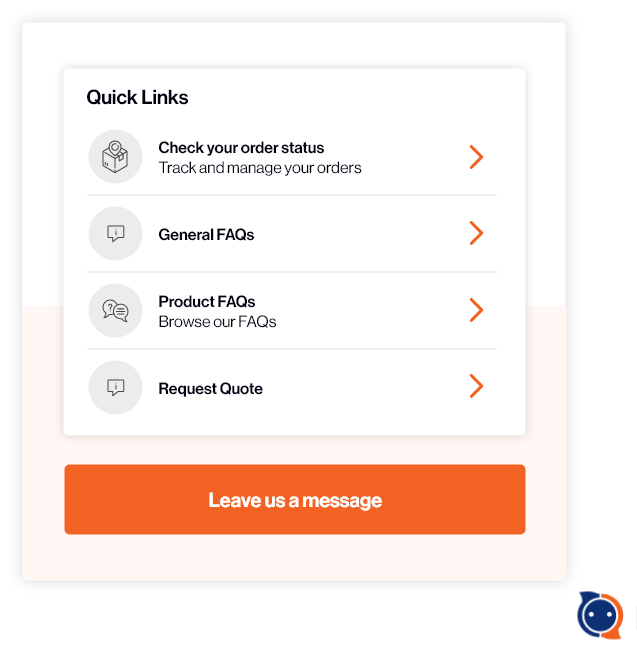 The Result – 68% faster response time & 15% more conversions
Our client's average response time was reduced from two business days to two hours thanks to RoundView's automation-powered customer support platform. Furthermore, by using automated rules to repeat questions, they were able to respond to customers in less than 2 minutes.
Their Customer Satisfaction Score (CSAT) increased by 20%, from 70 to 90.
Proactive support on product detail pages (PDP) increased conversion rates by up to 15%.
The entire setup clearly demonstrated that by providing faster support and a better customer experience, customer service can be turned into a profit center.
15%
More conversions with PDP support
Simply put, RoundView amazed us. Without using our employees, we can respond to customers, thanks to automation. Our resolution time is now less than 2 hours, and our conversion rate has also increased. We have benefited greatly from it, both in terms of time and brand image.
Cheryl Hakimi
General Manager, uBoxes
Conclusion
Customer service, like sales and marketing, has become an expensive department to run. Companies that use agents to answer every customer question pay an average of $1.15 to $0.75 per minute.
Automation will aid your e-commerce customers in resolving issues on their own, and it will scale with your business without the need for additional staff.
RoundView customer support tool both delights your customers and saves you money in the long run.
Request a free demo at your earliest convenience if you would like to learn more.